Are you the ones who emphasize a lot on imaging quality? Are you still looking for the monocular with clear imaging as your adventure helper? To meet our newest thermal imaging monocular EYE II V3 (E6+V3&E6PROV3) whose imaging quality has come to a new level with excellent performance 12um 640 resolution thermal imaging sensor featuringNETD ≤25mK (@25 °C, F#=1.0) and richly contrast 1024*768 resolutions OLED integrated display.Better sensor, clearer imaging!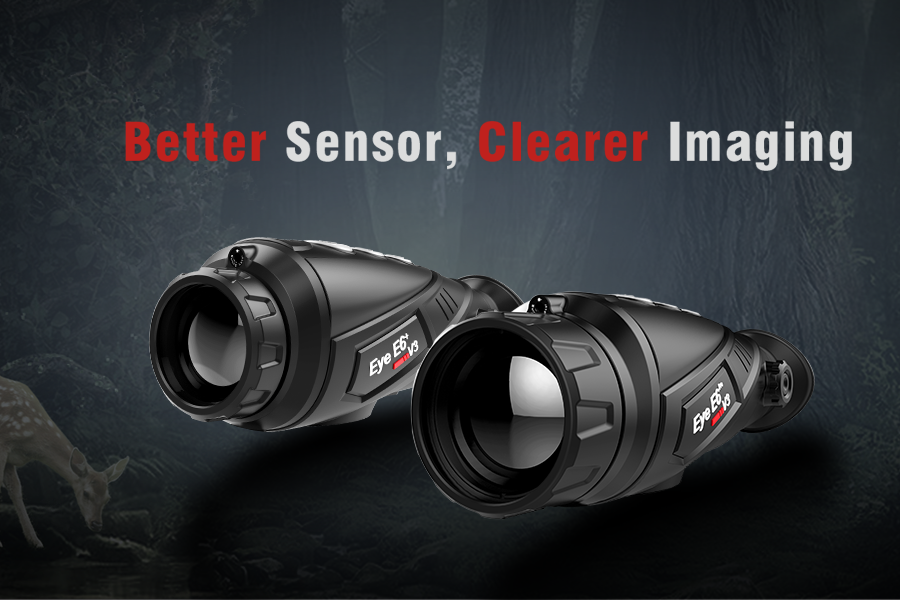 Like Shirley Jackson said:"You never know what you are going to want until you see it clearly."
Better sensor, clearer imaging
12um thermal imaging sensor with 640*512 resolutions: both E6+V3 and E6Pro V3 carry on with the same sensor pixel size and resolution as their brothers in EYE II version 2.0, adopting 12um thermal sensors in our outdoor thermal solution is already the mainstream of InfiRay's value for outdoor thermals, it will bring more privileges on budgets and costs to end customers also allows users to experience more enjoyments and conveniences produced by industry-leading technology.
NETD ≤25mk (@25 °C, F#=1.0): another great optimization for users who are looking through the series is more ultimate thermal sensitivity they have, Sensor NETD ≤25Mk(@ 25 °C, F#=1.0), as known for thermal goers, single reduction of sensor NETD value denotes more sensitivity laying on heating resources. Multilayer on detail levels from different targets will improve the thermal imaging details and recognition from the user's bolt eye. That's critical for thermal imaging clarity.
Richly contrast OLED display: without display you can't view what you want. Richly contrast integrated OLED display featuring 1024*768 resolutions will show you with the visible strong color rendering, wealth of contrast on thermal detail levels, higher response rate to imaging processing. Lighter and more colorful.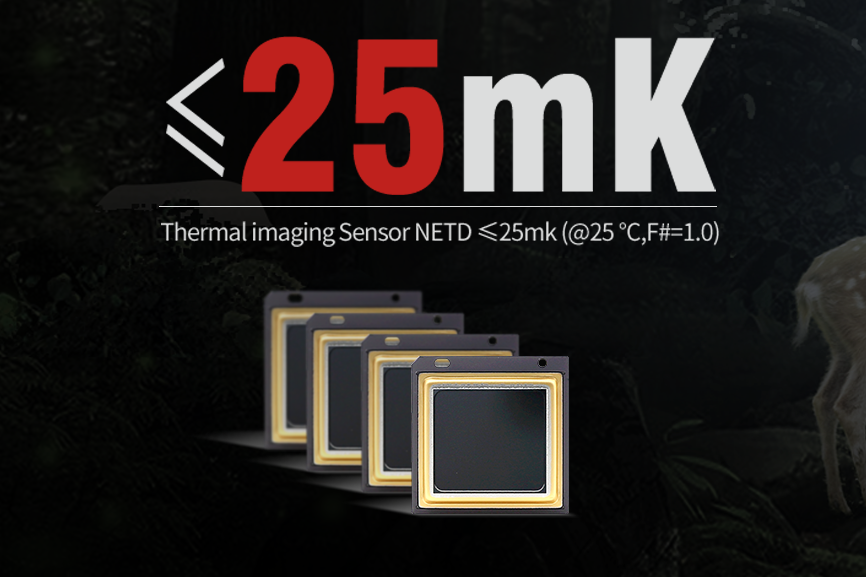 Further, explore more
Benefiting from the smaller 12um-pixel size of thermal sensors, combining the excellent performance thermal lens (E6+V3:35mm & E6Pro V3: 50mm), optimized field of view (FOV), these two models can reach ultra-long detection range which helps users see further, explore more. With E6 Pro V3 longest detection range of up to 2600meters can be realized for those who prefer long-range viewing function.

Hue Selections
To better meet the users' different demands of visual experience, the products supply two hue selections for users: C(cool) hue and W(warm) hue.
Under cool hue, users can experience visually clearer imaging quality with rich details, highlight targets.
Under warm hue, the users can get softer imaging avoiding visual fatigue brought by long time viewing.

Lighter, easier
From the external and internal side, infiRay contributes whole efforts to exquisite design combining high-performance thermal sensors with smaller size, lighter and better display technology and other perfect parts into the ergonomic construction housing. The average≤500g of tiny weight ensures EYE II V3 to be the best portable thermal company in long way outdoor trips for users. Besides that, the internal full-icon menu design with an external button operation system help users to experience the newest thermal technology with a ease.
Rome was not built in a day, the secret of why InfiRay's thermals with clear imaging quality are comprised of highest-level thermal sensor technology and exquisite combination design of every part of a thermal such lens, display, housing and electronic parts.Details determine masterpiece, besides features above users also could put practical options such as cool and warm hue selections, picture-in-picture (PIP), Ultra-clear mode, 5 useful color palettes, stadiametric rangefinder, etc. in the fingertips. We are converting to providing users with the multifunctional cost-effective thermal monocular partner which is extraordinary during hunting time.
Learn more about our newest thermal imaging monocular EYE II V3, please click and visit our website:
https://www.infirayoutdoor.com/thermal-imaging-scope-eye-series-v3-0_p64.html