Ace in the Mini Family: Full-Featured MH25 Thermal Scope
In the world of night vision trip thermal devices have became indispensable for those explorers or adventurers. Under the effort of thermal structural designers we successfully allow these units to be held in hand, installed on the weapon and wearable for our head or helmet. But today we will make a presentation for the new all-round thermal, which features multiple purposes including all application above with extremely high performance, and that is MH25 in the Mini family of IRay.

Operating as a pocket-size handheld thermal, mounting on the weapon or helmet as a powerful thermal sight, MH25 is designed for the most demanding thermal night vision applications, featuring plethora of options to achieve the highest image resolution and perfect recognition of objects.

Feature description of the MH25 lists as below:

•245g lightweight unit with compact tiny size
•Friendly user operating interface
•Advanced 12um uncooled Vox detector
•Integrated leading stadiametric rangefinder
•Built-in PIP function to offer more accurate image
•Up to 18 hours battery life with USB battery
•Built-in Emotion sensor and electronic compass
•Wireless remote control via Bluetooth
•Flexile mounting options, handheld, weapon-mounted, helmet-mounted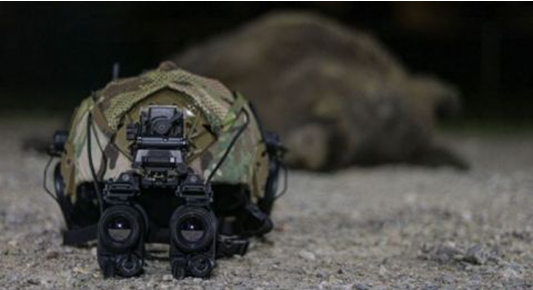 All powerful thermal with tiny advantage
Lightweight with nearly 1/2 pound and tiny size makes MH25 perfect option for long outdoor trips, which doesn't bring much burden for your package. Ipx67 rating ensures ultimate operation when the thermal contrast of the surrounding is low or in inclement weathers during fog, rainfall or cold mornings.

World-leading 12um Vox detector technology
Newest 12um focal plane array VOX detector offers increasing clarity for thermal imaging with more pixels in average than ever. Standard properties including NETD ≤50Mk, 50HZ high frame rate allows MH25 the great thermal monocular, which features with leading enhancement technology in heat-signature gathering and thermal imaging, and great thermal partner for people, who wants combine this unit perfectly with his helmet.



Unique friendly user menu system
It boasts not only with compact size and high quality image sharpness but also with its ergonomic user interface. It offers 3 menu systems under different activation conditions: normal menu, context menu and advanced menu. Each menu system display intuitive operating function icons in the proper site on the screen without blocking your observing sight.





Flexible mounting options
In addition to working as a handheld thermal monocular, the MH25 can be mounted perfectly on the weapons or helmets. Mounting clips and supportable adapter with other accessories for mounting application are included in the delivery package. The unique rail system layout in itself and compact construction highlight makes MH25 capable of multiple options for users to combine this unit with their rifles or helmets.etc.