Full-featured and high-quality optics is what InfiRay does, and they nailed it with the Rico series. This RH50 model from the InifRay Outdoor Research & Development Division is one of the best of their line. Brilliant precision, detailed reticles, and digital technology spells out expensive. Its price is higher than InfiRay other models. But among other similar models in the market, it worth the title as best superior scopes when comparing prices.
Advantages:
12 µm sensor

Ultraclear Mode

Expandable laser rangefinder

Overlength detection range

Replaceable Battery Pack
Mounting this serious scope will add just around 2 lbs of weight to your weapons system but no surprise there – thermals aren't lightweight optics.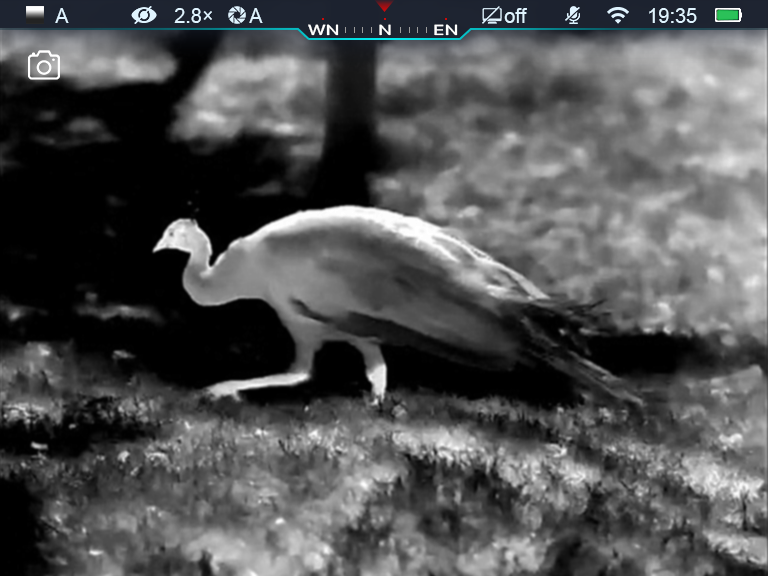 For those of you who are, it has a 50 mm Germanium objective lens with a replaceable, highly-transmissive IR window to protect it. The thermal scope's optical magnification is 2.8x, and you also have 4x E-Zoom to get a closer look with maximum 11.2x. It's also important to note that the 8 reticles available in the system are high-precision reticles that scale in size as you change magnification. Yes – it's equal to a FFP (first focal plane) reticle seen in high-end rifle scopes.
The RH50 has multiple color modes to view objects, such as White-Hot, Black-Hot, Red-Hot and Pseudo color etc. Among these imaging modes, the white-hot and black-hot appears to be the highest contrast modes.
RH50 equipped with 640×512 sensor and 1024×768 display resolution, and multiple advanced features to achieve target recognition, focus, and contrast, you can bet these stats set the standard for the best thermal imaging you can have on a scope.
According to feedback from experienced digital scope users, the durable of batteries is a crucial element when they choosing a scope. Most digital scopes require CR123/CR123A batteries. These batteries are not common and even harder to find rechargeable batteries. And the quality or durability of battery varies, which may cause bad user experience. To avoid these issues, RH50 is packed with a rechargeable and replaceable battery pack, ensure maximum 6 hours operating time.
When scope users talking about durable, except decent duration time of batteries, they also expect the solid build of the scope model itself. Consider about the circumstances: scopes mount on the rifles, these devices must bear the shock from shots. Every single Rico series scope, all tested with shock resistance up to 1000G before packaging.
There is an extra option of RH50, as original model with a laser range finder. With this device, users may find the range of the target and zeroing their rifles much easier.
Edge Detect, Enhanced Target Recognition (ETR), Digital Contrast Enhancement (DCE), and a Stadiametric rangefinder are features that will forever change the way you see a hunt, whether it's for hogs or fugitives.
In conclusion, the InfiRay Rico RH50 gathered features with both high imaging quality and durable build of model. Compare with other scopes in the market, this scope performs high values per dollars than others.