2020 InfiRay Thermal Monocular with Rangefinder
The InfiRay Finder FL25R Thermal Imaging Monocular could be a great option if you want to find a unit that's more affordable, in small size and suitable for handheld monocular.
Clarity and displays on this model are surprisingly good on its 1280×960 display screen. And there's no doubting or arguing with the fact that this small thermal scope/monocular will certainly perform a task for you, whether you're hunting boar, upholding the law, or looking for that next big wildlife scoop.
This model will record video for you – if you're the type that needs to collect evidence or maybe just want to show off your exploits after a hunt. With smart phone apps, this monocular could perform direct image streaming, downloading and sharing recorded files.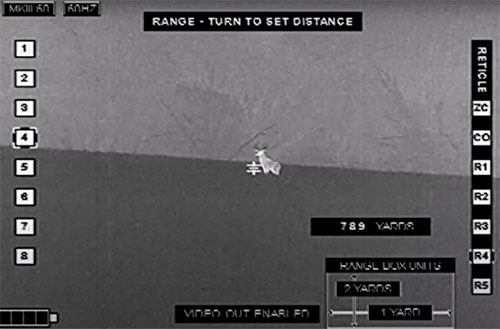 Finder thermal scope integrated with laser rangefinder that even some high end scopes don't have. With maximum ranging of 600 m, users can assess the distance and size of territory easily. Finder FL25R is big on ability within the confines of its technical specifications.