InfiRay Thermal Imaging Rifle Scope Rico Series RL42: Reviews & Buying Guide
This is a top performance thermal scope that you can use today. It is ideally made for thermal imaging hunting, sporting. You will like the type of features that comes with the model. These features are what make it highly effective and admired by many users.
The model comes with an AMOLED display with 384×288 pixel array format. As for the optical magnification, it is variable from 4x-16x thus making it quite versatile. With refresh rate as 50Hz, you will find that it is easy to track a moving object with ease.
The model is seen to be easy to use starting with the mounting to making adjustments to it. It will easily mount on the Picatinny Rail for you to start using it. It comes with a quick release locking mechanism which makes the installation fast and reliable.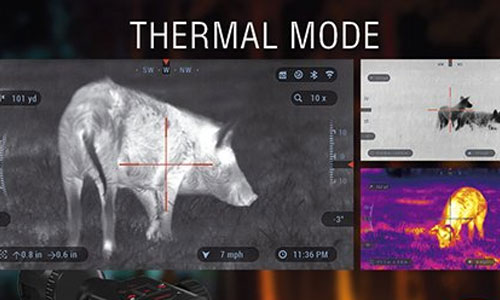 The model features the intuitive features that will make controlling the model easier. It comes with laser rangefinder that can capture and display target distance in maximum distance of 1 km. The laser rangefinder helps shooter change distances for better shot placement quickly. It is also resistance to shock up to 1000G.