Have you ever been stopped for hunting in inclement weather conditions such as rain, fog or other worse weathers because of the following lower quality thermal images your thermal devices created:?
a) Bad image quality in sharpness and clarity
b) Lack of details and levels on thermal imaging
c) Difficulties to recognize with human's eye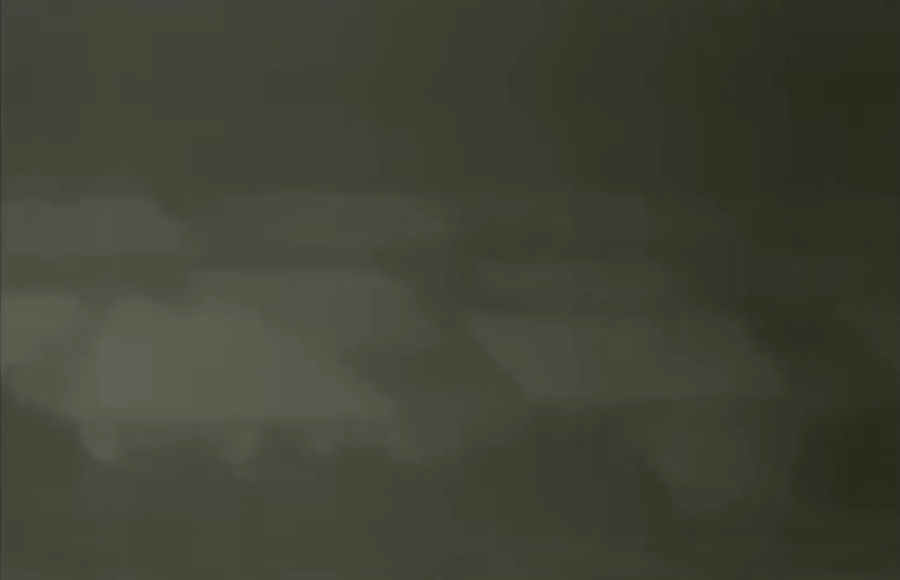 This picture was produced when the test environment was thick fog
The reasons why we received lower thermal imaging quality when using thermal under those weathers or conditions may root in aspects: Small temperature difference, high humidity, more density of the medium in the air than average or normal days, etc. These negative factors caused by worse weathers require more to thermals featuring higher performance to ensure thermal imaging with better clarity.
InfiRay"Ultra clear" Mode
Regarding the issues and also because providing users with clear thermals is also the unremitting pursue of InfiRay Outdoor, we have developed "Ultra clear" mode in our products line: Rico, EYE II V2.0, Saim, Tube and Clip C models. By enhancing the NETD value of thermal sensor embedded in the devices, we can improve the sensor's response rate to the changing temperature difference happening around the environments.
When you active the "Ultra clear" mode in InfiRay's thermal devices under the adverse surroundings, you will receive improved thermal imaging with better clarity and details than before.

Contrast diagram: the left was taken in the sick fog without activation of "Ultra clear" mode, the right was taken with the "Ultra clear" mode activated.
Obviously, we can distinguish the difference and quality between the thermal images formed under the two different situations, clearly one looks blurry, the other looks crisp through our necked eye. So what can the Ultra clear mode of InfiRay Outdoor models realize when we what to continue our hunting trips or outdoor activities in the bad weathers:
a) Better clarity on imaging, more crisp and sharp images
b) Richer detailedness and levels of imaging
c) Improved recognition of observed targets

Simple instruction for operating
InfiRay Outdoor provides not only industry-leading thermal technology and solutions, but also contributes ourselves into giving designs, allowing users to handle or operate our thermals in the simplest ways. So how we can simply activate "Ultra clear" mode on the InfiRay's devices (Taking E6+ V2.0 as an example), just two simple steps:
Step1: Activate the main menu system on your InfiRay thermal device.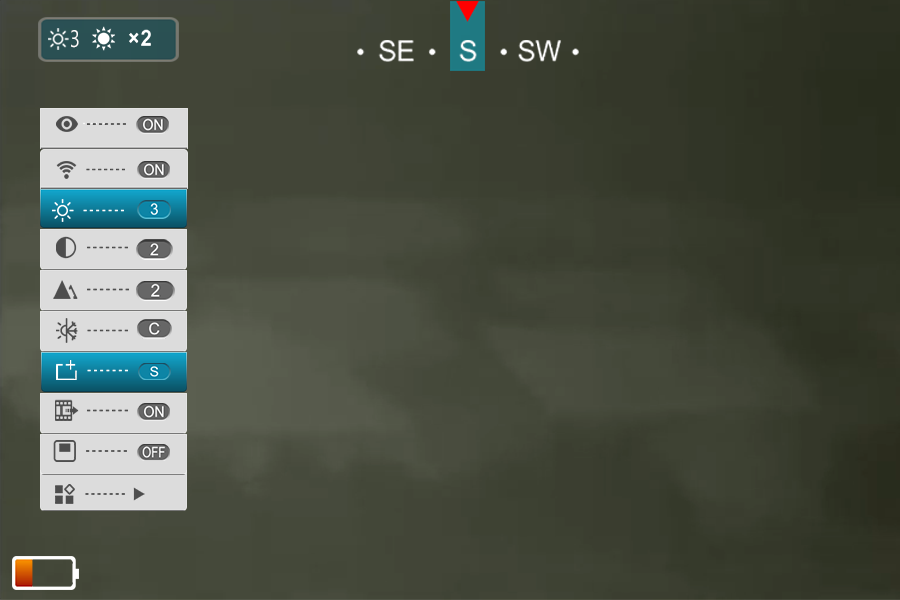 Step2: Turn on the EYE icon (symbolizing the "Ultra clear" mode), the function will be activated.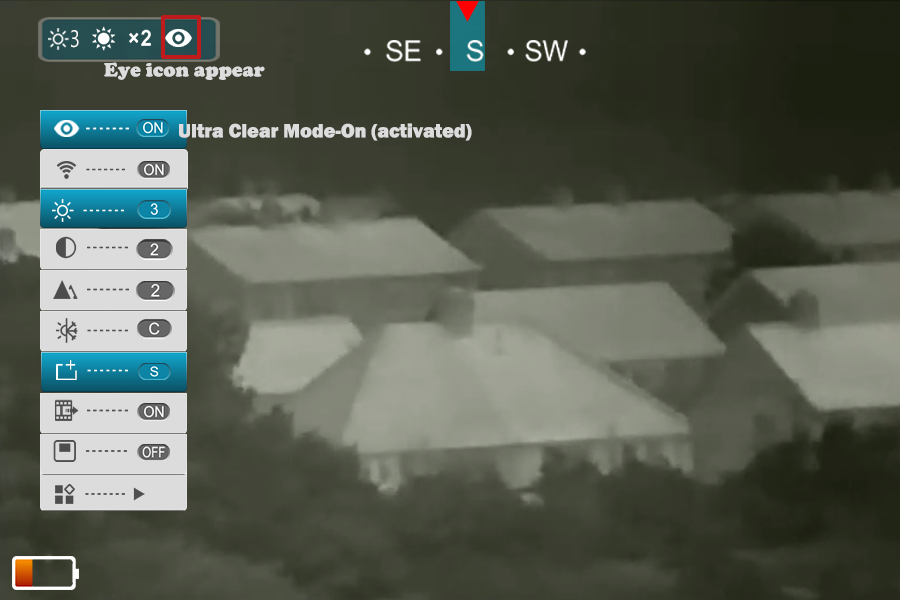 In two steps, you can reach the "Ultra clear" Mode, enjoy the thermal superiority that InfiRay Outdoor brings you, received the improved imaging quality with better clarity. So if your device has the "Ultra clear" Mode, don't forget to activate it in the bad weather!