Review (1): Brand-NEW Tube TL35 Thermal Riflescope
If you are a longshot taker, you're gonna want to check out the review and the InfiRay thermal riflescope TL35 is coming up right now. This is the Tube TL35, we're gonna to get into the full review of it.

InfiRay Tube TL35 is really one of the most powerful thermal imaging riflescope as far as magnification that you can get it except for InfiRay Saim. InfiRay Tube TL35 starts out on a 3.0 based magnification goes up to 12.0 to power, wide range field of view as well as relative high useful magnification, that's a whole bunch of power in a thermal scope. .

It's a 384 x 288 thermal core resolution, 12 microns pixel size, 50 hertz refresh rate, got a detection range of 1816 meters. Of course like all other thermal from the company, Tube does have the rechargeable batteries, there're actually two internal batteries in the unit, in the tube of the scope and the removable battery is in the middle tube. It can be removed out from the left side of the middle tube and is rechargeable, they are lithium battery. You will get about maximum 10 hours of run time as we've tested out, without the removable battery lasts about 8 hours, really long in hunting for truly speaking.

It does have built-in video recorder, the one nice thing about it is all Tubes have 16 GB internal memory, more internal memory allows to store more videos and have these videos come out of the scope ride into the mp4 format, which makes it a lot easier to download these films on your computer, you don't have to convert them anymore from a AVI file to mp4 or something else. For those who are creating content and posting videos a lot, the product is important and big change. Meanwhile it is WI-FI capable with the InfiRay Outdoor app, you can download the InfiRay Outdoor app onto your phone and see the real time through the scope on your device, if somebody's videos on App that you feel good, just download the videos on the app and watch them on your phone.

It does have multiple color palettes which is a big profit for users, here you can see part of palettes that I have been testing out, actually there are five palettes: white hot, black hot, red hot, pseudo color and hot target highlight. It concludes the most often-to- use color while hunting, practical and useful to adjust.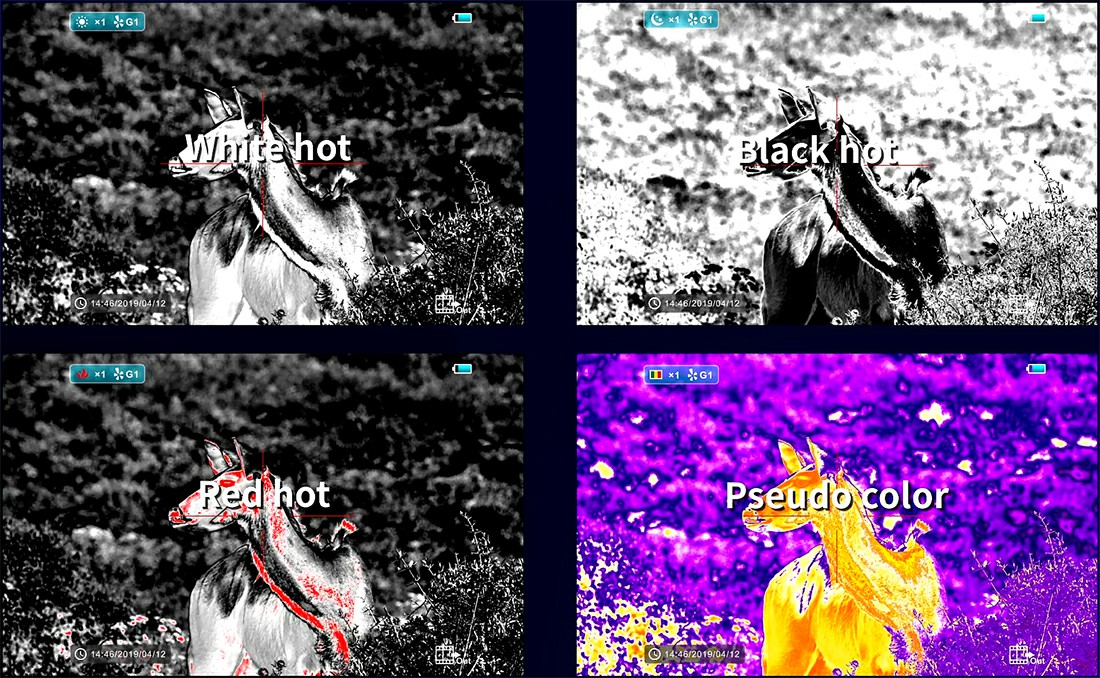 This is a,some kind of previous review of Tube TL35 riflescope, the using experience we tested is very comfortable, from the compact shape, over exquisite design to multiple cost-effective functions, deserved to hold one. And in the next part we're gonna to introduce more details about the other features and specs. Thank you and don't miss!