First actual test of the revolutionary InfiRay Finder line of thermal monocular: under review, the top of the line Finder FH25R model, featuring the highest performance from a 640x512 resolution sensor running at 50hz with 1.5x native magnification.
Today, we test the top of the line, highest performing model, the InfiRay FH25R.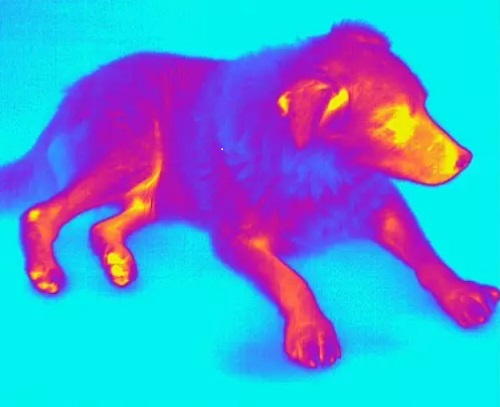 The FH25R uses a state of the vanadium pentoxide microbolometer sensor with native resolution of 640x512 pixels and a much smaller 12 µm pixel pitch; the sensibility of the sensor is stated at < 40 mK, yields excellent sensibility. Thanks to the smaller die size compared to previous 17 µm sensors, a much higher crop factor is possible; using a 25mm focal length objective lens, the FH25R features 6x magnification. The full color LCOS display features 1280 x 960 resolution, which is also the resolution at which the internal video recorder saves images and videos.
The first impact with InfiRay FH25R is extremely positive: it feels like a pro level camera, with a high grade of fit and finish. Although being light - it weighs only 320 grams – the size is so small that it gives a sense of heftiness and quality.
The InfiRay Finder comes standard with a camcorder-style hand strap that simplifies use with one hand only. The hand-strap can be mounted to the other side for lefties, and all controls are perfectly ambidextrous. The user interface includes just four soft-touch buttons, located on the top of the device, with excellent ergonomics; the menus are easily selected and operating the device is actually easy and intuitive – although reading the manual is absolutely a must.
The battery is ejected by rotating a lid located immediately beside the front lens and recessed to avoid accidental operation. The Finder turns on almost immediately, and the calibration noise is dramatically reduced compared to previous models. Power is supplied by a proprietary lithium rechargeable battery, which lasts about six hours- a charger is included with the device.
Performance is excellent; thanks to the high magnification it is possible to detect objects at a great distance, the manufacturer claims up to 1300m. Image quality is very good, in our opinion it is almost equivalent to that of the InfiRay Eye series monocular , although the Eye series uses 17 µm pitch sensor.
Perhaps, the optical quality of the eyepiece could be improved; on the other hand, there is so much that can be done with such a small footprint, and this considered, it is really more than adequate.
InfiRay Finder FH25R: wrap-up
In our opinion the InfiRay Finder FH25R is a product that will attract many enthusiasts and professionals: the Finder is suitable for hunting, Law Enforcement, leisure, outdoors activities and surveillance.