Serial blog of MH25: the most clear thermal Imaging
Before we release this module on the market, we have figure out the layout and put our expectations on it. It can not only be designed to utilize as handheld thermal imager or easy-mounted on various devices for multiple applications, but also definitely features with outstanding capability in heat signature detection and thermal imaging with maximally improved clarity in the low-contrast light condition.
Show a picture collected by our fans, the image clarity you can intuitive look and feel: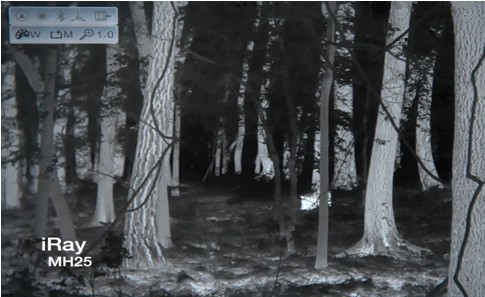 After looking through the picture we make a brief list of the imaging related parameters about MH25:
•advanced performance 12um Vox ceramic thermal core
• NETD≤50mk (Noise Equivalent Temperature Difference)
•1280x960 HD micron display
•1.0-8.0 electronic magnification
•17.5°x14° proper FOV (field of view) for operator
Best configuration for thermal imaging
MH25 carries the newest Micro III generation self-developed thermal imaging core. It meets with standard SWaP for thermal core technology:
small size, light weight, low power and high performance
. Any basic parameters about this core, including the brief feature's introduction in the above list have denoted this unit is advanced thermal imaging technology made product by IRay. 1280x960 resolutions display and proper field of view always output high quality full images of what you see. Starting from 1.0 base magnification brings no maladjustment when you get it for the first time.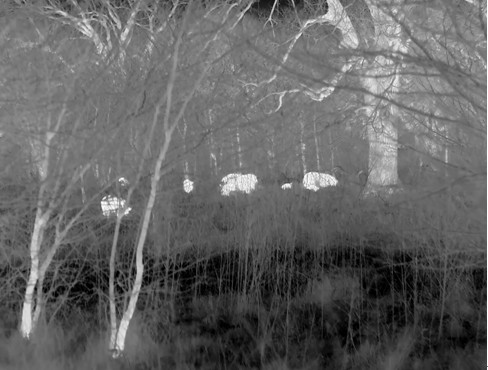 Superior depth perception presentation
Depth perception usually expressed the visual ability of animals or humans to perceive the world in three dimensions (3d) and the distance of the target. Under the combination of advance DDE algorithms updated inside the core with HD display, MH25 offers continuously lively capturing of the targets, updates thermal imaging processing in every moment, whether it is close way or long range, reflects like responding to the target's movement and vividly presented in the thermal eyepiece. What it shows is not blurry images with dreaded tiny black point around it, but technologically enhanced pictures or footages under the color mode.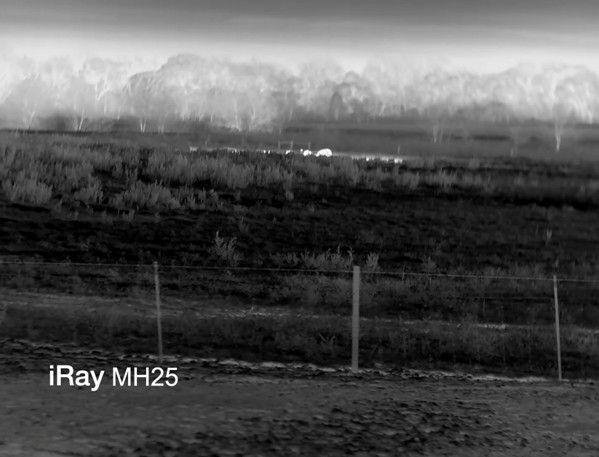 PIP function
The picture-in-picture function in the unit has improved the imaging accuracy by providing a 2x magnified image of the reticle area at the top of the display. It provides zoom assisted when you sight at your target without covering your normal viewing. MH25 has up to 8 power digital magnification. 640 thermal core resolution and internal thermal imaging generation intensifier, it ensures that the image details are still perfectly handled after continuous digital magnifications.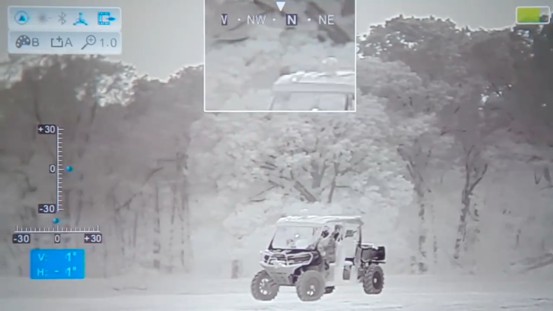 Unmatched set of enhancement features make MH25 well-suited for demanding applications in various devices, effectively working as handheld thermal or mounted on the helmet. It perfectly fits into user's hand as well helmets. The image processing architecture and picture clarity enhance technology enable fabulous crisp pictures output. For those who seek for tiny thermal units with most clear imaging, this is a great option.