InfiRay Outdoor Releases Its 12μm Affordable Pocket-sized Monocular-E2n V2.0 Version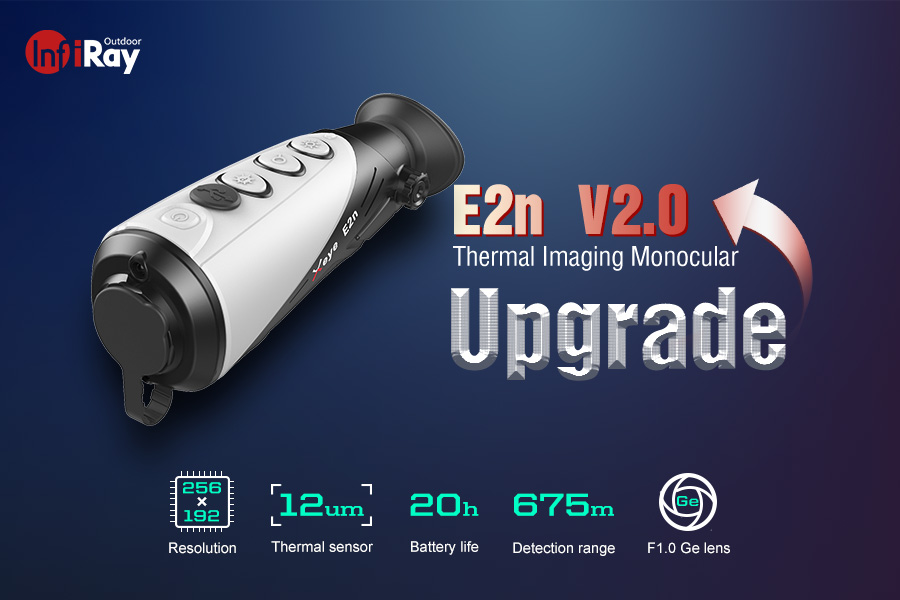 InfiRay Outdoor has released its 12μm affordable monocular-E2N V2.0 Version. It is the updated version of E2N, which was one of the earliest InfiRay Outdoor entry-level thermal monocular winning the favors of the customers. Compared with the former version, E2N V2.0 Version is featured with a number of improvements that provide better user experiences.
As is known to all, InfiRay is also a bolometer manufacturer, whose sensors are top notch, and it is one of the first manufactures who developed and used the 12μm bolometer for the hunting. This time, InfiRay Outdoor has updated the pixel size of E2N V2.0 to 12μm with the improved resolution of 256x192 and F1.0 germanium optics lens.
To help the hunters detect at a longer distance is also what E2N V2.0 Version emphasizes. It can detect an average human-size target at a 675m distance in complete darkness.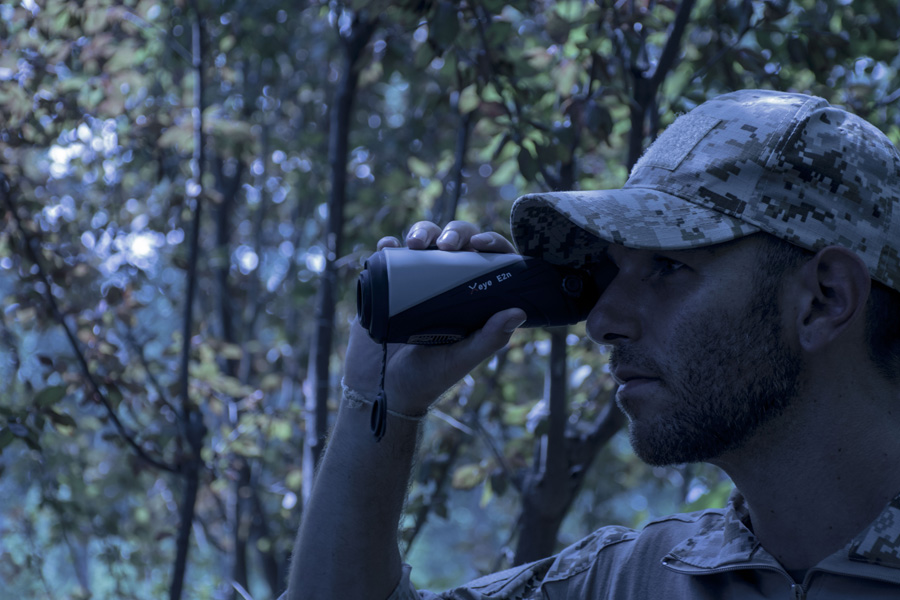 The longer battery life beyond your expectation is also a remarkable feature of E2N V2.0 Version. 15 hours is not sufficient for your hunting? InfiRay Outdoor has fully got your demands, and extended the battery life to20 hours, so no need to worry about the power supply.
Still looking for the affordable, entry-level thermal monocular? No further than E2n V2.0 Version. It is the high performance-price ratio thermal imaging products with 12μm bolometer, longer detection range and battery life.
For more information on this and other new products visit our website: