Is InfiRay Saim Series become one of your necessities among the hunting kits? Have you ever expected the upgrading of Saim Series? Now we are happy to bring you with the upgrading of Saim series-SCT35 V2.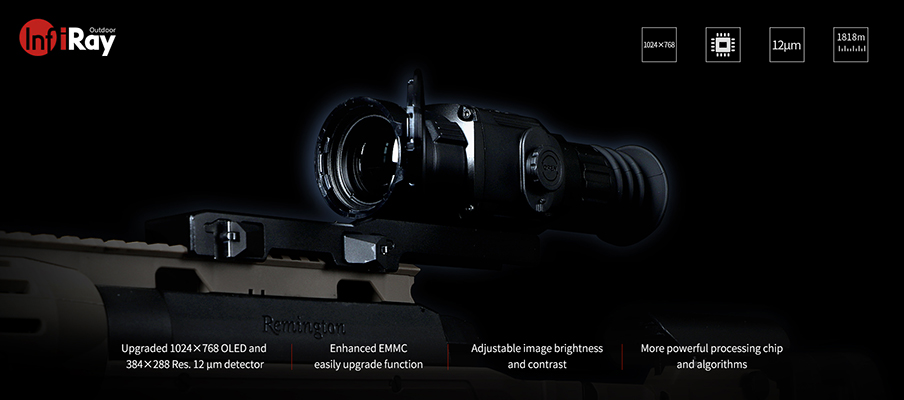 What's new?
The new generation Saim SCT35 V2adopts Infiray's Powerful Core - 12μm detector with 384×288 resolution, which is more sensitive to infrared perception. The 35mm objective lens allows you to get targets at different distances within the detection range in real time, adjust them in real time, and present them in real time. New upgraded 1024*768 OLED display detailed portrayal by vivid picture.
Besides a more powerful processing chip, it also integrates with excellent image processing algorithms, providing clearer and more delicate images by Upgraded module.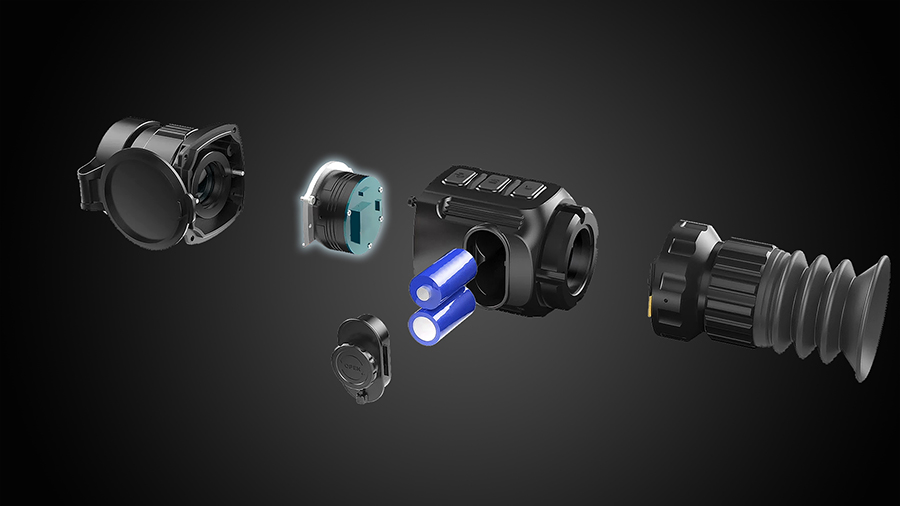 Adjustable image brightness and contrast functions are built in SCT35 V2. Experienced users have more options in tuning the image for different scenarios. Built-in ultra-clear mode is suitable for bad weather conditions, such as fog and rain. This mode is more sensitive to show more details.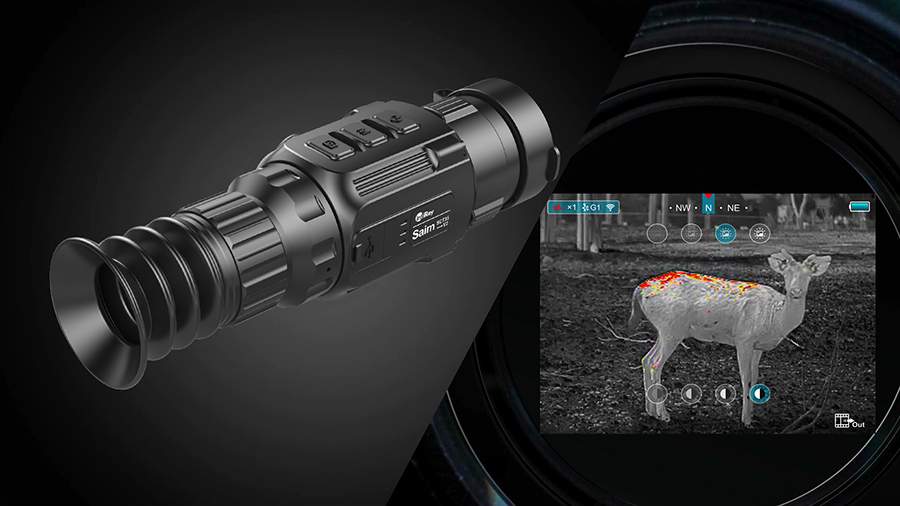 Moreover, users can upgrade programs in a more convenient and efficient fashion. You will upgrade your own SCT35 V2 at home with enhanced EMMC (Embedded Multi Media Card) upgrade function. Users can copy upgrade program into scope and upgrade it within the scope directly.
What do we obtain?
32GB internal storage provides the storage capacity of 48 hours videos or approximately 40,000 images. Motion sensor and electronic compass accurately identify the angle and inclination.WiFi mode allows up to 4 simultaneous connections.
We believe with greater visual magnification—2.81×, and detection range —1818m, you could get a whole new experience with SCT35 V2. It would be your first choice to upgrade your thermal scope.
Please visit our website for more information about SCT35 V2:
https://www.infirayoutdoor.com/thermal-imaging-rifle-scope-saim-sct35-v2_p65.html