There is a proverb for the hunter: If God didn't want men to hunt, he wouldn't have given him plaid shirts.
That's it and how it goes in our Mr. InfiRay's daily life at this very moment. Bryan Mealy – our Mr. InfiRay as well InfiRay ambassador in the USA who is an experienced and enthusiastic hunter who goes hunting not less than once a week. Mealy has been hunting for 25 years, for him, hunting is a way of life, a necessity, a skillset, and a passion. So we will disclose an exclusive splendid interview with him about his fantastic story and words.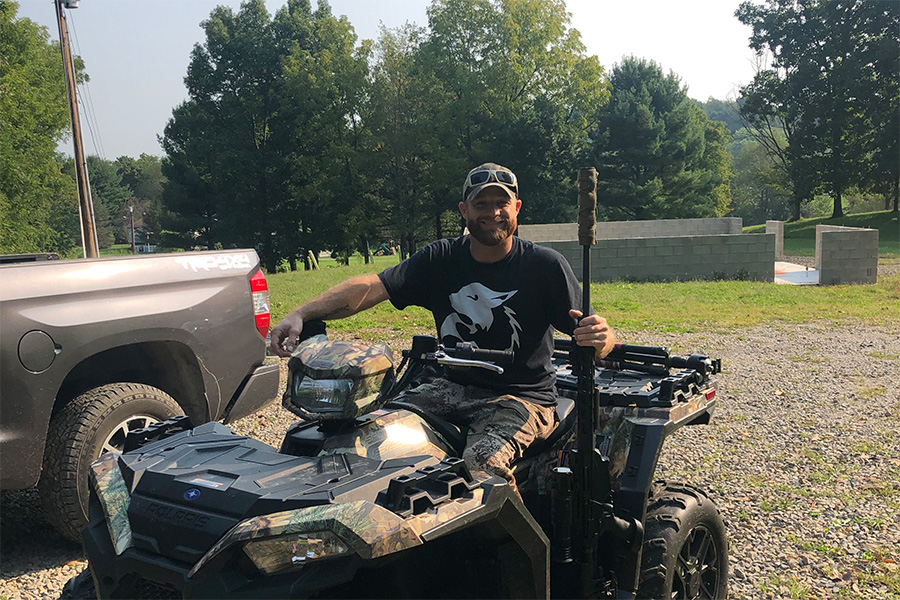 Here is the interview:
Q1.InfiRay Outdoor: What does hunting mean to you?
Bryan Mealy: Hunting, for me, is a way of life, a necessity, a skillset, and a passion. Hunting, as well as the great outdoors is truly medicinal, it promotes discipline and mental health and should be considered an essential skill around the world.
Q2.InfiRay Outdoor: Tell us a little about yourself? How old are you and when did you first get into hunting?
Bryan Mealy: When I was 13, my Grandfather introduced me to squirrel hunting on his farm in Missouri, I was hooked ever since! Fast forward 25 years, I can be found running around Western Pennsylvania, or Southern Ohio, hunting for the elusive coyote, nearly four to five nights per week! Often times, I will bring a Veteran guest with me, teaching and guiding every chance I get. As a three-tour war Veteran, I have found that hunting provides a curative benefit for the mind that cannot be equaled by any prescription on the market.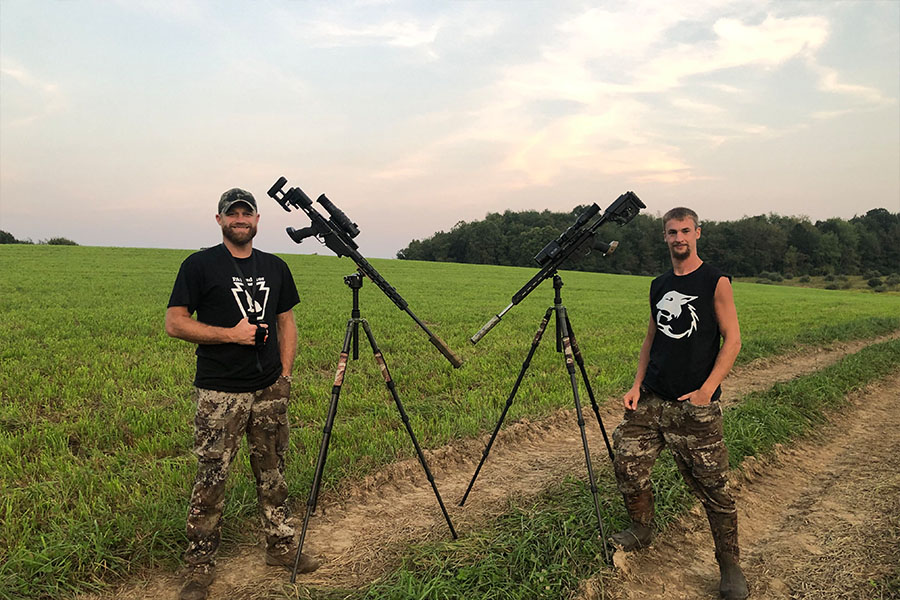 Q3.InfiRay Outdoor: Do you have any unforgettable moments during the hunting?
Bryan Mealy: The owner of Cabin Creek Outfitters, LLC., a deer hunting outfit outside of Chillicothe, Ohio, requested that Keystone Predator Management come down for a weekend to chip away at the coyotes on his hunting grounds. The very first farm that we set up on became the stand of a lifetime! I put out a lone howl, by a quiet pup garble and the flood gates opened! A small group of three coyotes came running across the 1000 acre farm, straight to us! My buddy and I took our shots, putting down the first two coyotes of the night! After that, coyotes continued to come in waves of two or three at a time over the next 40 minutes, totaling around 20, overall! By the end of the stand, we shot seven coyotes total, putting four in the truck! What a rush!! I've been "chasing that dragon" ever since!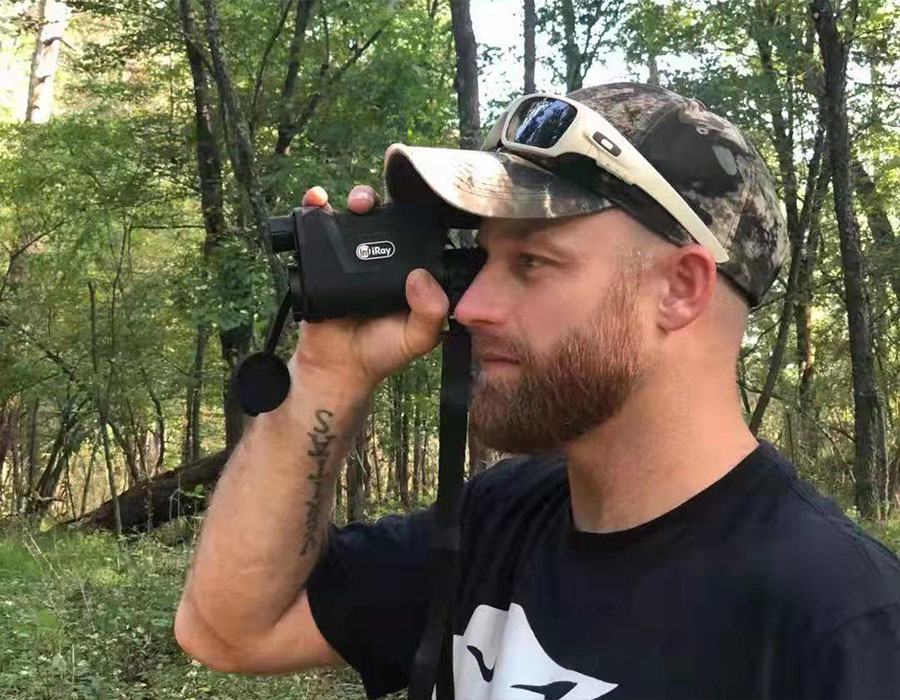 Q4.InfiRay Outdoor: Can you tell us the differences between hunting at day and night, and what the advantages of hunting you think during night?
Bryan Mealy: As an avid nighttime predator hunter, I prefer the cover of darkness, as apposed to a daytime hunt. The freedom of movement and the minimal human activity creates a nearly euphoric hunting environment, leaving only the sounds of nature to guide you to a peaceful and often exhilarating experience. As the tune of a coyote's howl pierces the quiet night air, a rush of adrenaline overwhelms, and the real hunt only just begins!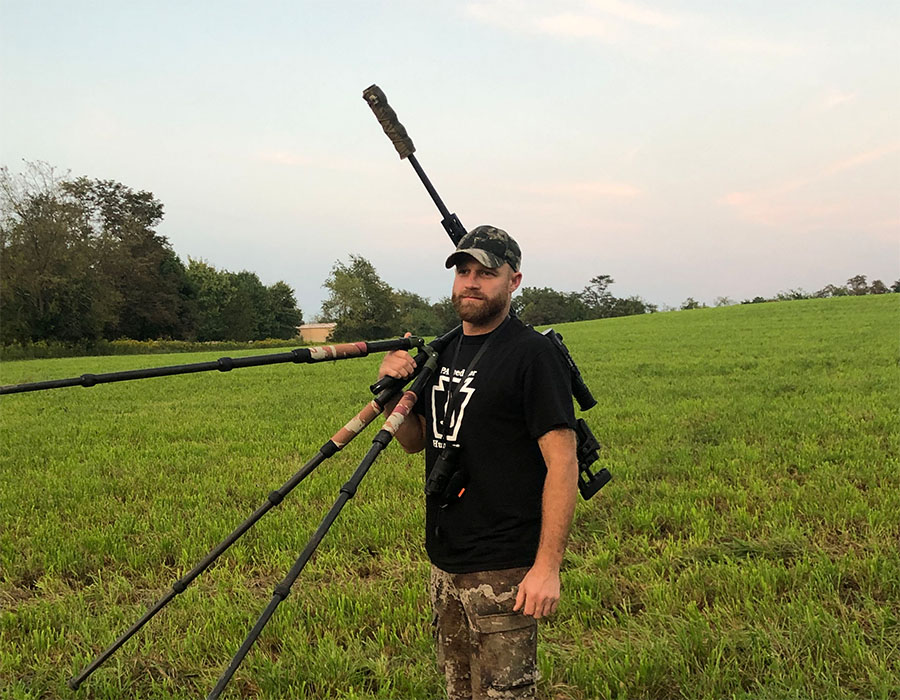 Q5.InfiRay Outdoor: When you go to hunt, what goes into your bag?
Bryan Mealy: When coyote hunting, I carry a relatively light load on stand. I have a waist pack that fits everything what I need which we jokingly call it my "bum bag." In it, you'll typically find a FoxPro X2S electronic game call loaded with several high quality sounds, a couple mouth calls, including a diaphragm and open reed howler, as well as a prey distress call. After my 20+ coyote experience in Southern Ohio, I now keep a spare mag in my bum bag, as well. Finally, next to my pocket drag, you'll find a few spare batteries and my hunting license.
Q6.InfiRay Outdoor: Have you ever used thermal hunting products? If yes, do you think it is helpful for hunting and why?
Bryan Mealy: When I first started out night hunting, I tried everything, even all of the gimmicks! As I made my way through the various night vision options, I soon realized that thermal technology was no longer a "want," it became a "need." Once I made the switch to thermal, it was an absolute game changer! I quickly discovered how many coyotes I never saw with night vision and my hunting success went through the roof!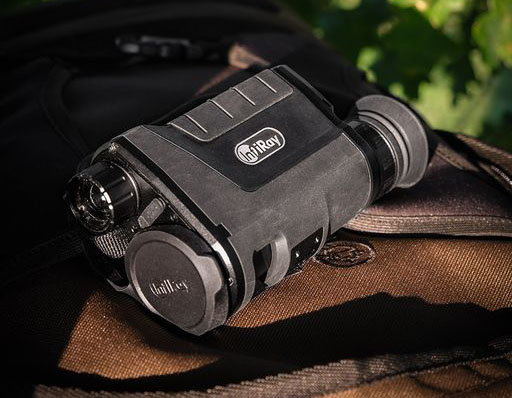 Q7.InfiRay Outdoor: Can you tell us which infiRay Outdoor product is your favorite and do you want to have most, why?
Bryan Mealy: I've had my eye on the new infiRay RICO 640 series, with the laser range finder. The current version of the RICO 640 produces an incredible image and has had positive reviews throughout the industry. I cannot wait to get my hands on one and share my experience with the world!
Q8.InfiRay Outdoor: Can you please tell us about your favorite features as to your favorite infiRay Outdoor products?
Bryan Mealy: infiRay has become a serious contender in the thermal optics industry. They achieved this by producing a user-friendly interface with an unbelievable image, all whilst producing an affordable product. I look forward to the LRF of the new RICO, as well as a quality recording of my nights out with just the touch of a button.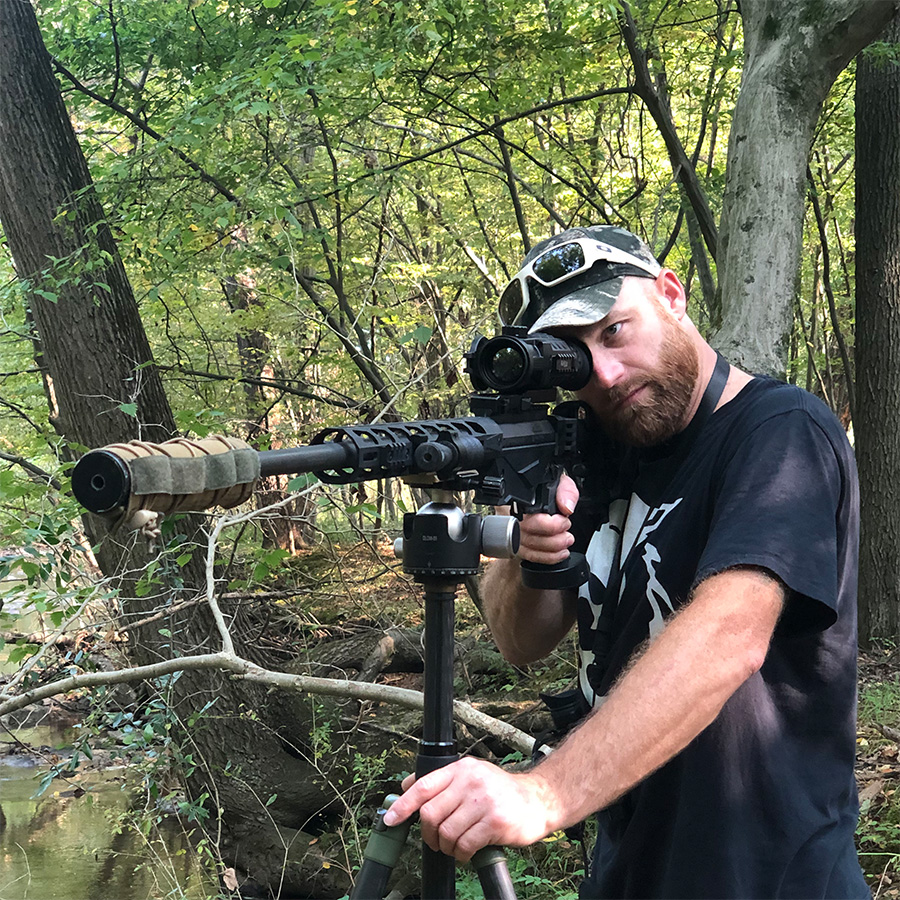 Q9.InfiRay Outdoor: What kind of improvements or changes would you like to see in the InfiRay Outdoor devices?
Bryan Mealy: Honestly, only a couple small gripes come to mind when it is time to discuss the improvements to various infiRay optics. One being, SOUND! I wish the devices had a built-in quality microphone for recording clear audio to compliment the amazing video. I miss hearing the howls, the shots, and the dialogues, etc. Second, I would like to see an effort to prevent fogging of the lens. I find myself constantly wiping the lens clear to continue the hunt. Maybe some type of coating to help prevent fog and moisture buildup would be a simple, yet effective improvement. Maybe I'm just too steamy…
Q10.InfiRay Outdoor: What are things that are important to pay attention to when choosing the right thermal products products?
Bryan Mealy: For starters, you will need to determine what and where you are hunting, that will determine your base magnification, as well as your performance requirements. Secondly, for me personally, customer service ranks high on my list. If a manufacturer cannot, or will not support their products with a strong warranty and great customer service, then that is typically a "make-or-break" for me. If I'm going to pay thousands of dollars for a scope, I need the confidence in the manufacturer that's behind it.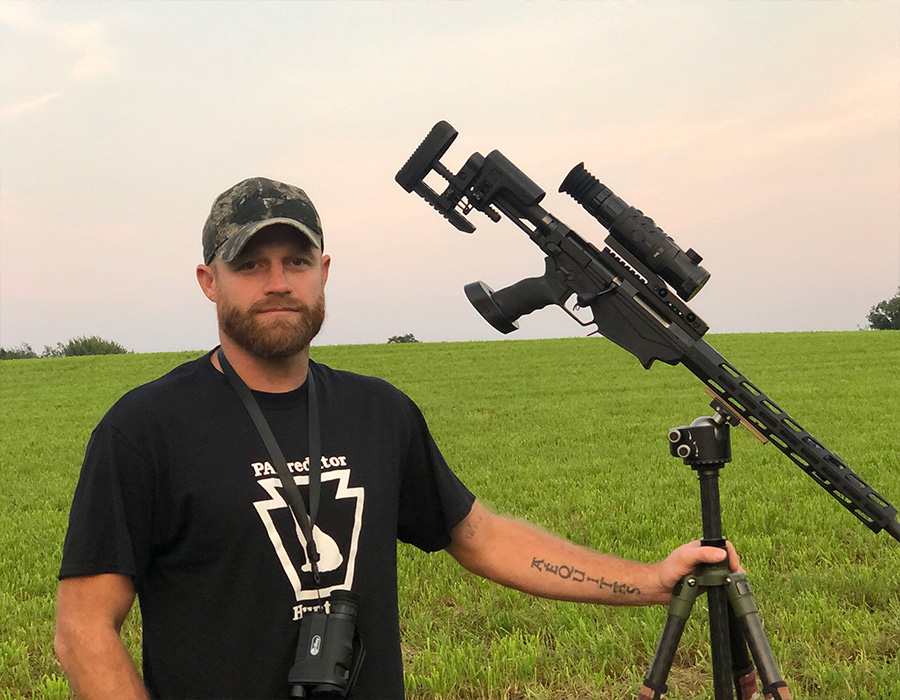 Q11.InfiRay Outdoor: Any tips for first time hunters?
Bryan Mealy: The best advice I could give any first-time hunters out there would be to straighten the learning curve by going hunting with an experienced hunter and LISTENING to their every word and tip. They've likely already made the mistakes, why not learn from their mistakes, as well? Another tip that I have learned the hard way over the years would be to "buy once, cry once." You get what you pay for in this industry, so don't fall for the gimmicks and cheap, low quality brands, you'll end up paying for it in the long run. Like do your research, ask the pros, try it out first, when possible, and never make an impulse buy.
Thanks for this interview brought by dear Bryan, he is an extraordinary outstanding hunter, we are proud of having chance to work with him together, expect that he will bring more surprises to us!