"La caccia è il mio collegamento con la natura!" this is said by our Italian Mr. InfiRay Paolo Bulgarelli, hunting is his connection with nature. 53-year-old Paolo Bulgarelli has nearly 25 years of hunting experience. The deer is the animal which he hunts most often. With passionate and hunting gear he told us how an avid hunter is. Today we have an interview with this gentleman, here is the interview: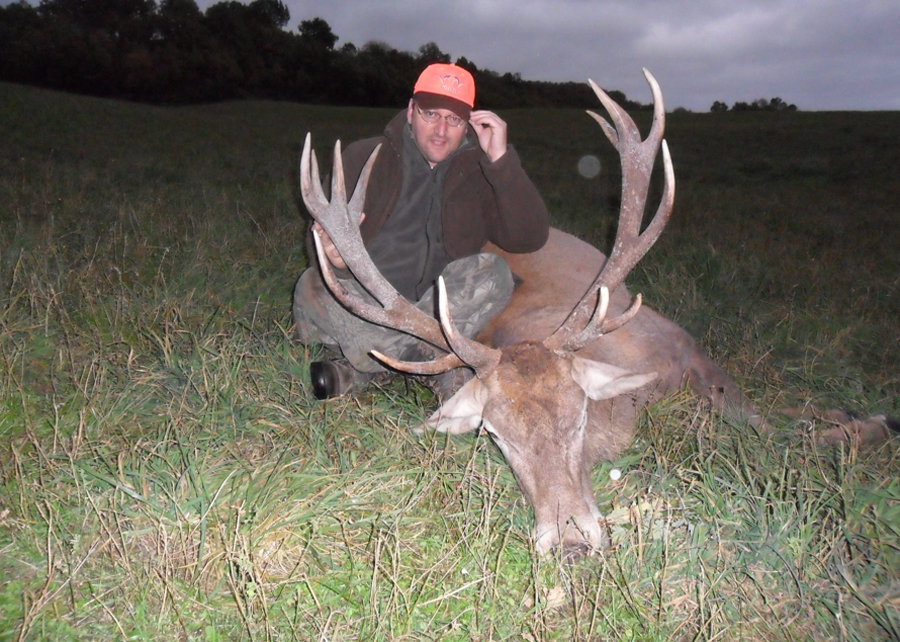 Q1: So Paolo, what does hunting mean to you?
A1: well, hunting is my connection with nature. When I am hunting, I transform myself and I can use senses that, as an inhabitant of an average city, I did not even know I had.
Q2: That's a good answer, tell us a little about yourself,Paolo? How old are you and when did you first get into hunting?
A2: I am 53 years old. I used to accompany my father hunting when I was a very young child. He hunted small birds, it was not my hunt. I dreamed of traveling the world hunting large animals (which were no longer in my places). Growing up I discovered that they had returned to populate my mountains and I started hunting. I've been hunting for about 25 years.
Q3: So, do you have any unforgettable moments during the hunting?
A3: Hunting always leaves indelible memories. Oddly, the best memories are related to outings where I didn't shoot. When you shoot then you have a whole series of tasks. You have to recover the animal (and it will often take hours, with absurd efforts), clean it and fulfill the various documents. The moments just lived reappear only the following days (the fatigue, in part, is forgotten)
Also, there is a memory linked to an infiray device ........
I leave home in the dark, the night is starry, it doesn't happen often in the middle of winter. In the car a sweet warmth, so different from what the external thermometer indicates to me as the external temperature. Today I can go hunting in a very good spot for fallow deer. There is a drinking water tank that serves the few houses of a small mountain hamlet, climbing on it you have a splendid view of the valley, set between mountains, which opens up below. At 10 km from this point here is a problem that I did not expect .... fog. It looks fine but gets worse at every turn. Entering the valley from above it is clear that it is completely covered. However, I go to the observation point, hoping that it will pass or at least that the thermal will perform a miracle.
I stay there for more than an hour, by now it has been day for a long time and I could hunt but I am wrapped in a thick and impenetrable white. With the sun it dissolves a little. I still do not see anything but, the thermal, something is beginning to see. A first "white ghost" appears, then a second, a third and a fourth ..... the field below me about a kilometer is populated with animals, it's time to hunt .....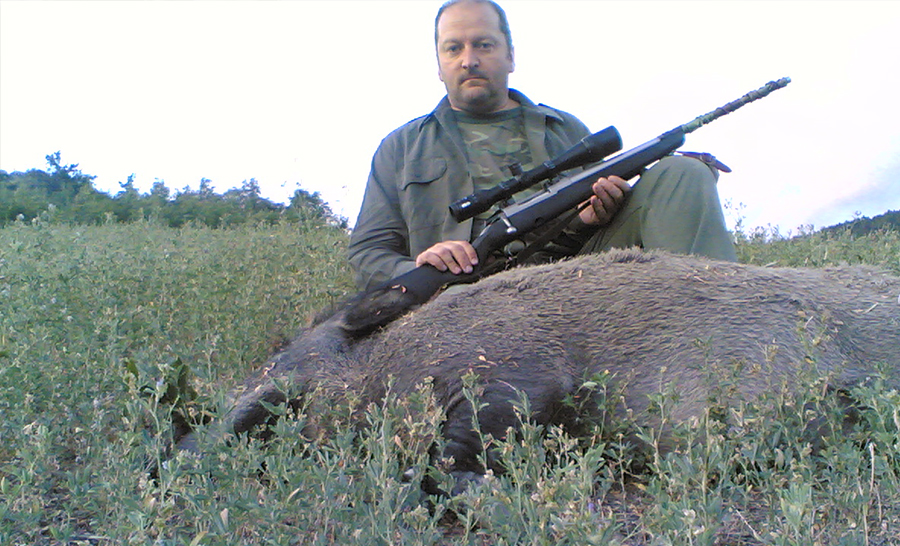 Q4: Return to hunting, can you tell us the differences between hunting at day and night, and what the advantages of hunting you think during night?
A4: That's a good question, at night, in Italy, hunting is forbidden with some exceptions (the most frequent, hunting wild boar while it damages cultivated fields). In some areas it is possible to hunt other animals (for example the fox). My hunting experiences with thermals are almost all on wild boar.
In broad daylight it is almost impossible to meet them, they remain in protected areas of very dense vegetation. Sunrise and sunset are the best times to intercept them with traditional optics. This is relatively easy in the summer. The hours of light are many and the remaining hours are not enough for the wild boar to feed themselves sufficiently. This period (which lasts about 3 months) is destined to be drastically reduced when the animals are hunted. They tend to move elsewhere and, if they have little food choice, they stay but become more nocturnal. This is good for the farmer who sees the pressure on his crops reduced but bad for the hunter who has to use different strategies. The use of a thermal allows to obtain a success (reduce damage and hunt) at times impossible for traditional optics.
Q5: Learned it, so when you go to hunt, what goes into your bag?
A5: don't bring many things. It is a hunt that, almost always, does not involve walking several kilometers away from the off-road vehicle. Most of the equipment is in the car.
Q6: I know you have using experience with thermals, sodo you think it is helpful for hunting and why?
A6: I used the first hunting thermals when they didn't exist yet. I used equipment for thermography of buildings, useful in my work as an expert.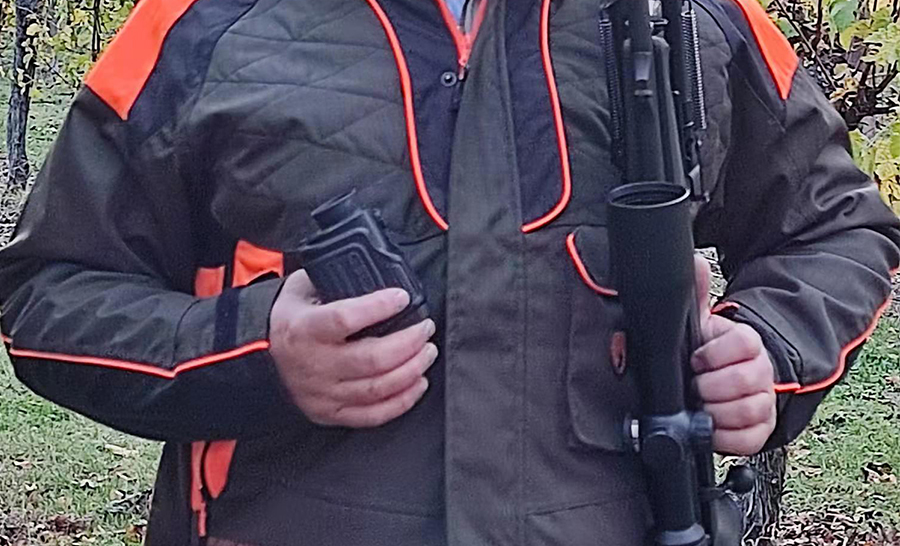 Q7: As ambassador,can you tell us which infiRay Outdoor product is your favorite and do you want to have most, why?
A7: I have tried many (now I have an E6pro and a very small cpt13). I don't like the tube shape, I find it grips badly (except for the cheaper E2). For example I had a SCT35 used for viewing only for a while. With its square shape I held it better than an E3max. I tried an FH25R for a few days. It has the laser rangefinder which can be very useful. With a 30/32/35 front lens I think I would fall in love.
Q8: Another question,can you please tell us about your favorite features as to your favorite infiRay Outdoor products?
A8: Small size and good battery life. I keep it on my belt to always have it ready, in cases that I have made to measure. For my needs (related in particular to deer hunting in my area) a device with a reduced angle to see far is preferable. For the wild boar it would be the opposite
Q9: And what kind of improvements or changes would you like to see in the InfiRay Outdoor devices?
A9: Equip the tools with a belt pouch. Not padded (too bulky) but sturdy enough for micro bumps. For devices with external batteries ...... provide good quality batteries (I have had several durability problems due not to your instruments but to the limited availability of good capacity batteries)
Q10: For users, what are things that are important to pay attention to when choosing the right thermal products products?
A10: In addition to the obvious ones ("engine" power, pixel size, thermal diff., Screen quality, etc ..) the ergonomic and practical features. For example, for the small CPT13: -a case where you can fit an adapter; -a good battery that can be recharged without removing it (that brass thread does not guarantee that it will last forever); - a protective cap that remains with the instrument .... or at least provide other 3/4 caps for replacement already in the first supply ..... All the things that those who really use these objects immediately notice when they are not there.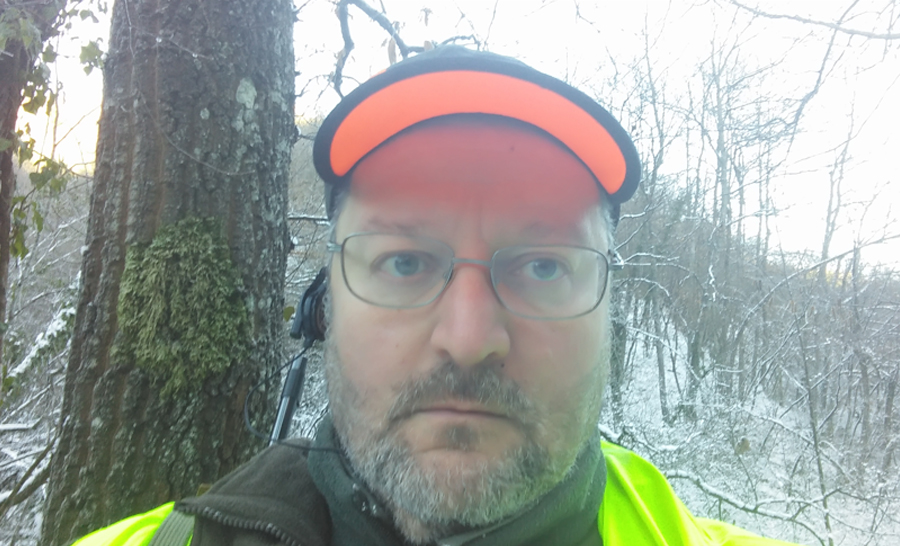 Q11: Very useful and thank you very much! So the last question, any tips for first time hunters?
A11: My tips are: understanding what can really be used. Do not buy devices that are less than the minimum needs. Better to postpone the purchase rather than making a wrong one.
Thanks for this interview brought by dear Paolo, he is an extraordinary outstanding hunter, we are proud of having chance to work with him together, expect that he will bring more surprises to us!