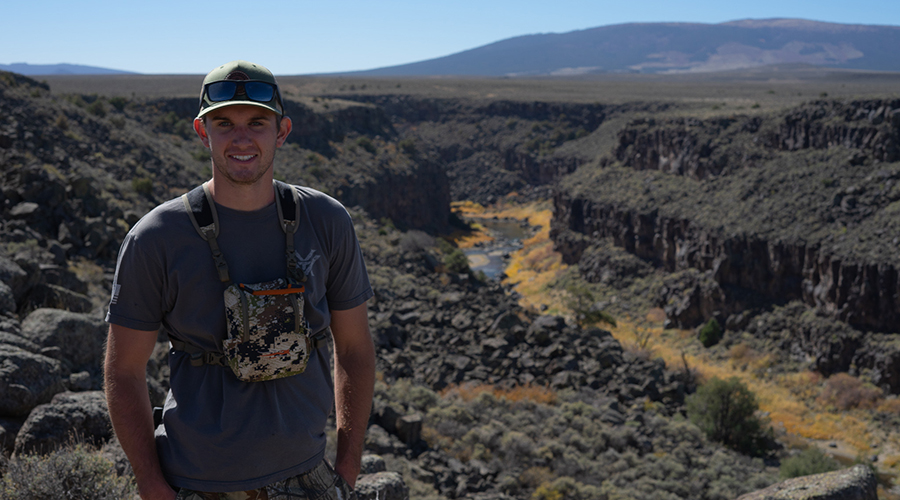 Sam Halsor is our brand ambassador in the US, a young hunter with curiosity about new things. "I will never forget the very first time I went hunting with my dad at a very young age, it was such a fancy experience." Thanks to the early beginning, 26-years-old Sam is already a maven now. When sharing the know-how of a harvest night:"Hunting experiences and understanding about the territory is the keystone but thermal devices also help a lot. Apart from productivity, it is also a novel feeling to pull the trigger within the thermal image." More than a hobbit and don't want to be defined as a job Sam told us his perception about hunting: "It is a unique lifestyle for me, it allows me to escape from the urban life and release myself in nature. Below are the details of this interview:
Q1: Hi Sam, would you like to tell us what does hunting means to you?
A1: Humm…hunting to me is a way of life. It allows me to take a step away from reality and spend time in nature.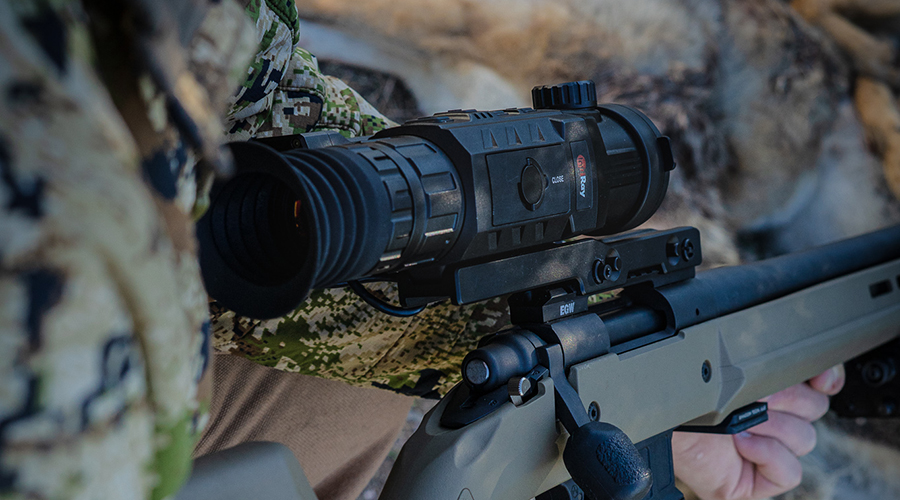 Q2: We would like to know more about you, how old are you and when did you first get into hunting?
A2: My name is Sam and I am 26 years old. I first started hunting with my dad at a young age. He taught me to respect the animal and be thankful for the opportunity to put food on the table.
Q3: Do you have any unforgettable moments during the hunting?
A3: There are several nights I have spent hunting that I will never forget. One night we were able to eradicate 45 feral hogs, and the other night my friend and I were able to call in dozens of coyotes and put 20 in the truck before sunrise.
Q4: You mentioned your experiences with night hunting, so what are the differences between night and daytime hunting, and what advantages of hunting do you think during the night?
A4: Hunting at night can be more productive than daytime hunting. At night, the feral hogs and coyotes come out to play. Sometimes they let their guard down when it's dark out and allow you to get into situations you wouldn't normally find yourself in.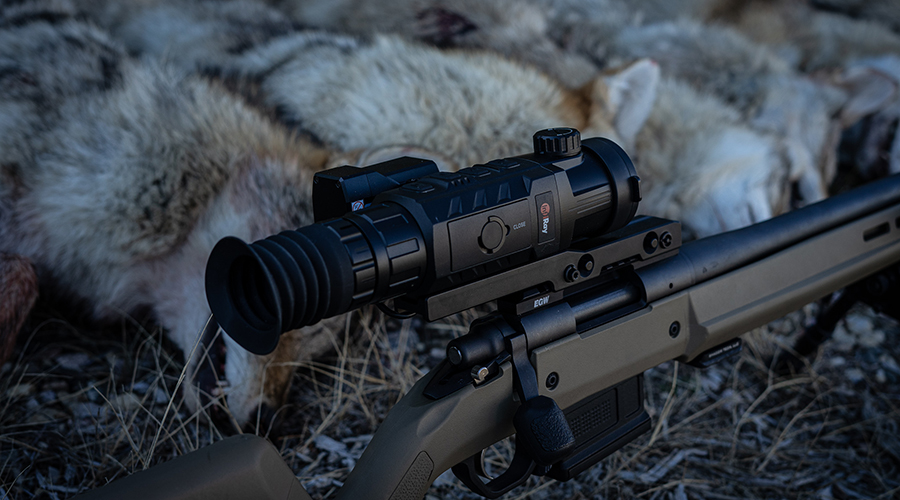 Q5: During the preparation stage, what equipment usually goes to your bag.
A5: Well, there is a long list, I try to have extra batteries, ammo, and several other things.
Q6: Talking about the equipment, do you use thermal hunting products, and do you think it is helpful for hunting and why?
A6: Definitely yes, they all help to see animals at night that might be out of detection range for night vision.
Q7: As our ambassador, we would like to know what InfiRay Outdoor product is your favorite and what you want to have most, why?
A7: I am excited to use the InfiRay MINI MH25. It is a great thermal optic to mount on a helmet.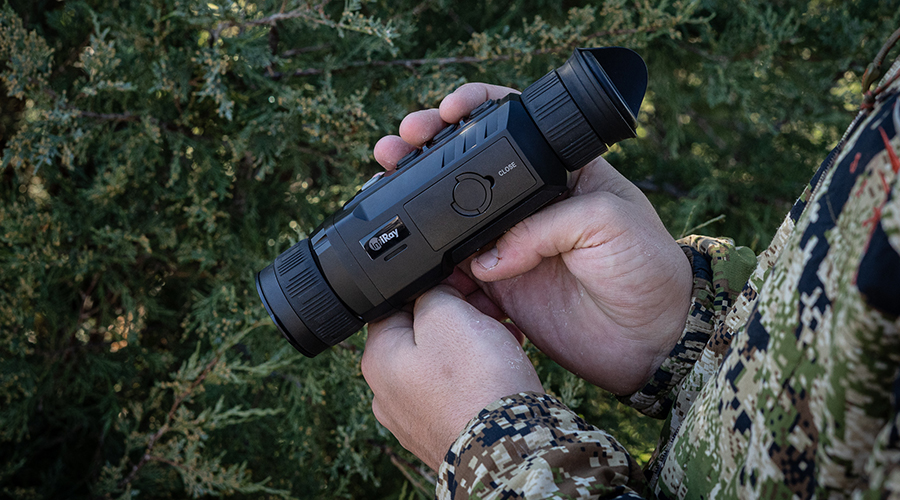 A8: What kind of improvements or changes would you like to see in the InfiRay Outdoor devices?
Q8: The only flaw I am aware of for InfiRay products, is the audio recording isn't matched with the video.
Q9: We will fix this bug for sure. Your advice is really critical to us; therefore, we also want to know what are things that are important to pay attention to when choosing the right thermal products?
A9: The first thing I consider when looking into a thermal is the magnification and the resolution. For coyotes, I prefer a higher magnification and for hogs, I prefer a wider field of view. For me, the optic also needs to have an internal recording.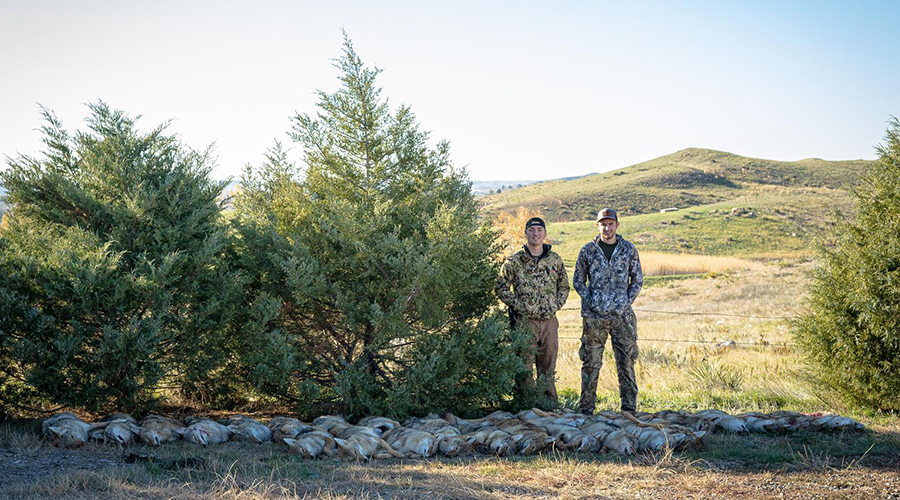 Q10: By the end of this interview, any tips for first-time hunters?
A10: Always be aware of your surroundings when hunting at night. Always know what is downrange and always confirm what the target is, even if it means missing the opportunity to take that animal.
Really apricate the sharing by Sam, hope you guys will like it. And we will keep updating our interview with other Mr. Infiray.