Mat Manning swaps his usual infrared night vision for a thermal setup and has a busy night on the ratting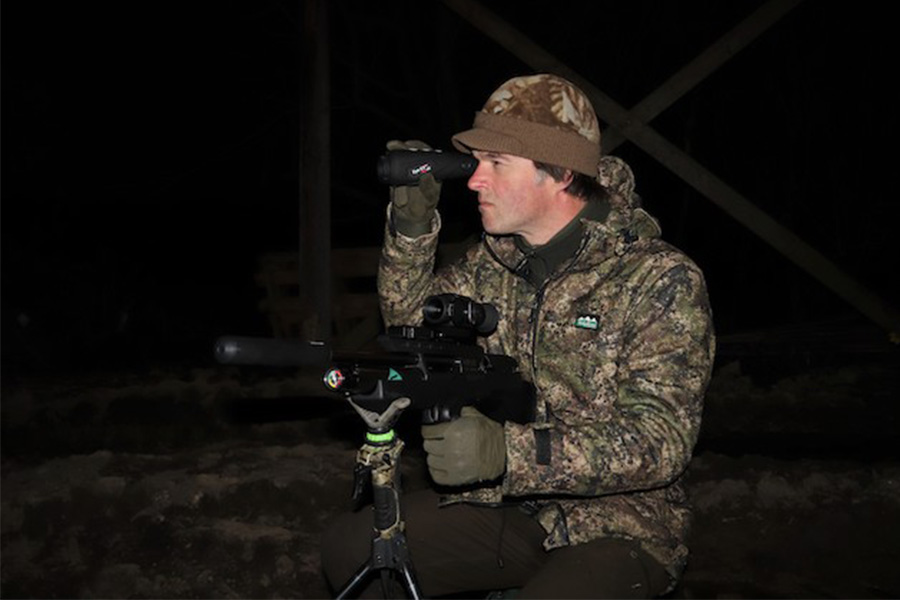 I have dipped a toe, though, and I had pretty good results using an InfiRay Saim model I was sent for review last year. Therefore, I was quite excited that been asked if I would like to give theSaim SCP19 thermal imaging riflescopea try. I accepted the offer and the unit duly arrived, along with an InfiRay Eye E3 V2 thermal imaging scope.
The Saim SCP19 is acompact and lightweight thermal riflescope which comes supplied with an excellent Picatinny-type quick-release gun mount. It runs on two CR123A batteries and is very straightforward to use, as you can zoom in and out, and shift through viewing options and different reticle designs without having to navigate complex menus. Image quality is impressive considering that this unit is high cost-eddecrive, which places it firmly at the affordable end of thermal optics, and I managed to get it zeroed very quickly.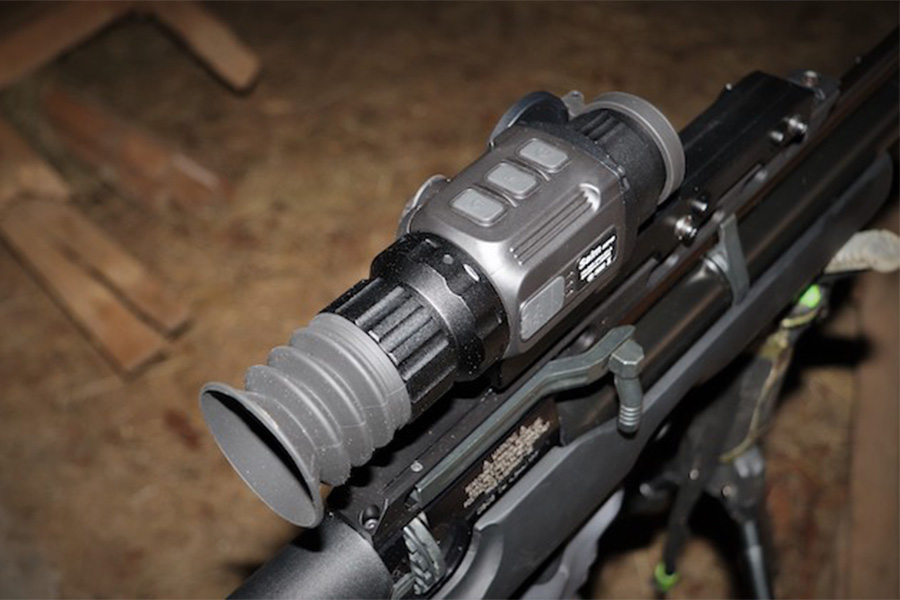 Moving on to the Eye E3 V2,this thermal monocularis even easier to use than the riflescope. Powered by an integral rechargeable battery, it is packed with clever features including e-compass and onboard photo and video capture, but the truth is that once you have set the ocular focus to suit your eye, you only need to use the main front focus dial to keep the image sharp once you're up and running. It has a zoom feature, which is handy, and there's a choice of colour schemes, but the thing I liked best was its small size (it's only about 18cm long), which meant that I was able to stow it in a jacket pocket.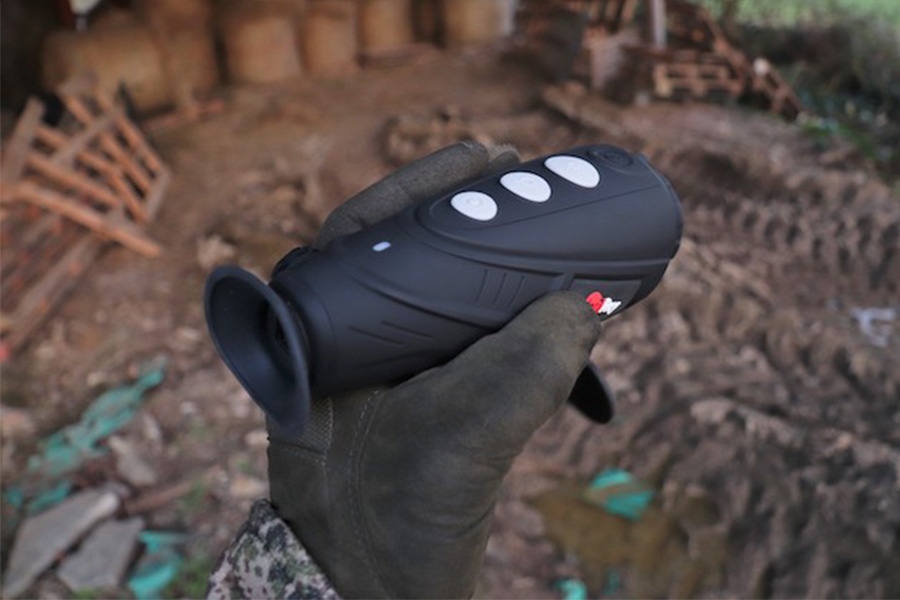 One of the farms where I shoot is suffering a late influx of rats; a situation that would enable me to put the new kit to the test while doing the farmer a favour.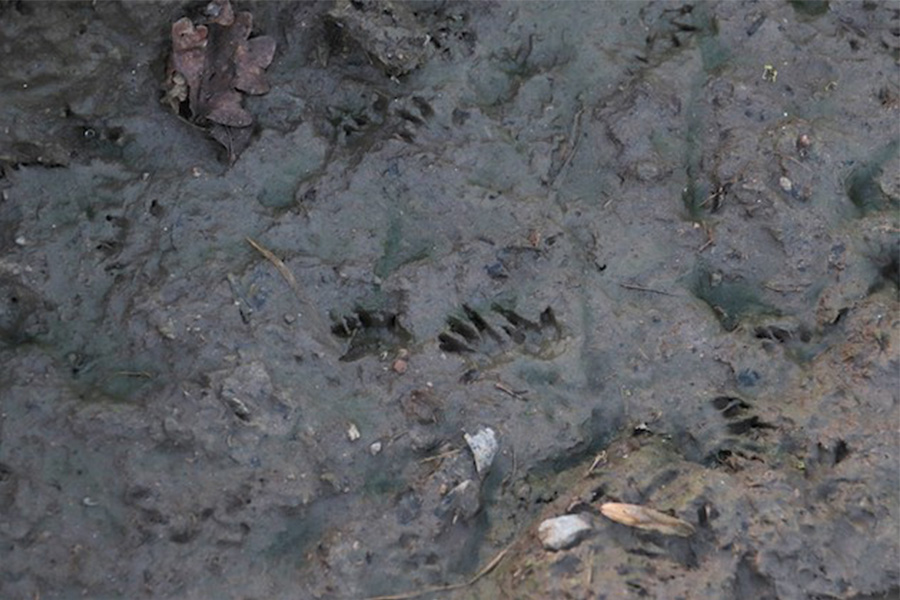 There appeared to be a rat run along a concrete wall that would serve as a safe backstop, and I could also cover some burrows along a bank, which would also stop any pellets in their tracks. I expected shots to come at between 10m and 20m; very comfortable ranges for ratting and what I expected to be easy shooting from a sitting position with the gun supported on Trigger Sticks.
Thermal night vision scopes is capable of working whether it is dark or not, and I was soon looking at the rodent's heat signature through the Saim SCP19. I favour the Red Hot viewing mode as the crimson glow of hot areas really stands out. In this case the hotspot was the rat's head, and the crosshairs quickly came to rest on the mark. I touched off the Weihrauch's trigger and the unsuspecting rat flopped over with barely a twitch.
After spotting more rats through the thermal monocular, I moved just a few metres to get a better angle on the main area of activity and managed to account for about 25 rats over the next couple of hours. My main tactic was to use the spotter on its 1x setting as the wide field of view enabled me to scan very thoroughly. After locating rats through the Eye E3 V2, I would then take advantage of the magnified sight picture on the Saim SCP19 to deliver precise shots. The image quality through the Eye E3 V2 really is remarkable, and I was not only able to see the heat signatures of rats but also those of their fresh droppings.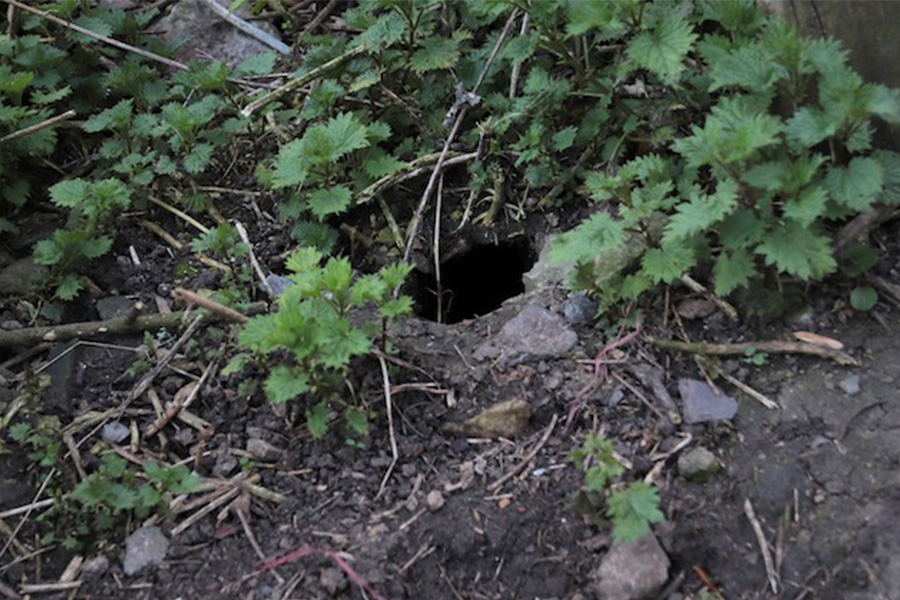 Reflecting on how the thermal kit performed, I can only say that I was very impressed. Although more affordable than some of their counterparts, these two units still aren't cheap, but for those who can afford the outlay, they certainly do the job. Thermal night vision gear can be very power-hungry, so I particularly liked the fact that both these imagers can be switched to standby mode, which helps to prolong battery life while keeping them ready for rapid deployment.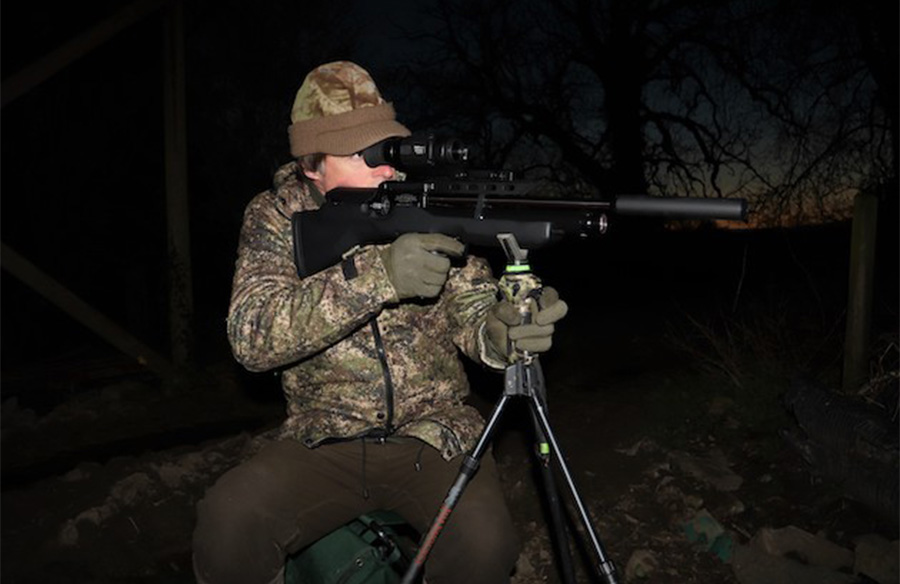 In all fairness, the Eye E3 V2 is quite capable of picking up small pests at distance and could even serve as a very handy spotter for daytime squirrel control, as I'm sure it would make easy work of pinpointing elusive bushy-tails in their treetop hiding places.
This article orginal from The Saim SCP19 - what happened when I used it for ratting (shootinguk.co.uk) and editted by InfiRay Outdoor Team