Tube series has been popular with hunters since its launch, its streamlined day scope appearance represents the most original and traditional respect from hunters for hunting, who are also seeking for the advance in technology too. To satisfy this, New Tube Series TH35 spread its technology wings and finally landing on bringing whole different viewing experience. Applying1.39' ROUND OLED screen which is very first time in the industry of thermal imaging. Your viewing filed will be expanded it will be easier for you to notice the target. Comfort come with ease too. Now if you are a tradition follower also seek for supreme technology, hoping that you can experience different view, you have no reason to miss TH35.
1.39' Round OLED Screen
InfiRay has never stopped working in research and innovation. For every single detail, we want to provide users with leading quality products. The 1.39' round screen is the latest result, also first time in the market.
What can round screen bring? Round screen offer you bigger field of view of 8.8°x8.8°. It also means you will feel less limit, the wild world in the thermal scope is much closer to you through round screen. Extensive viewing also makes your aiming more accurate since you got more to observe and consult while wilder vision brings more comfortable experience according to Principles of Ergonomics. With OLED screen, it can present high resolution excellent imaging with better layering.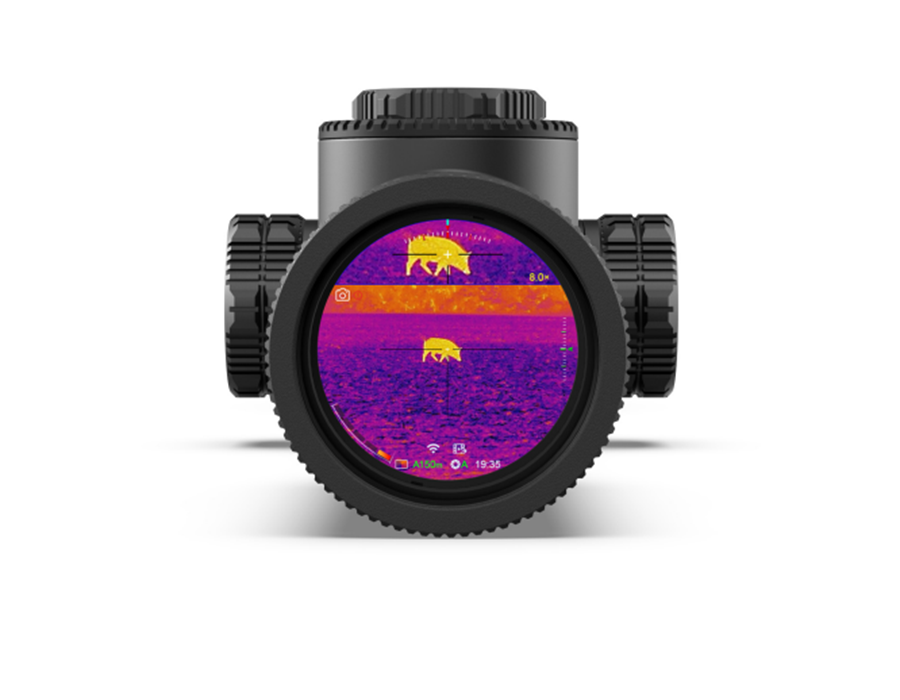 Infinite Zooming
Besides round screen, TH35 can achieve the magnification of 3.0-9.0 times, it can perform infinite zooming which means you can adjust the magnification to the times you like during3.0-9.0. Fit your need more by serving the details in a way you want it to.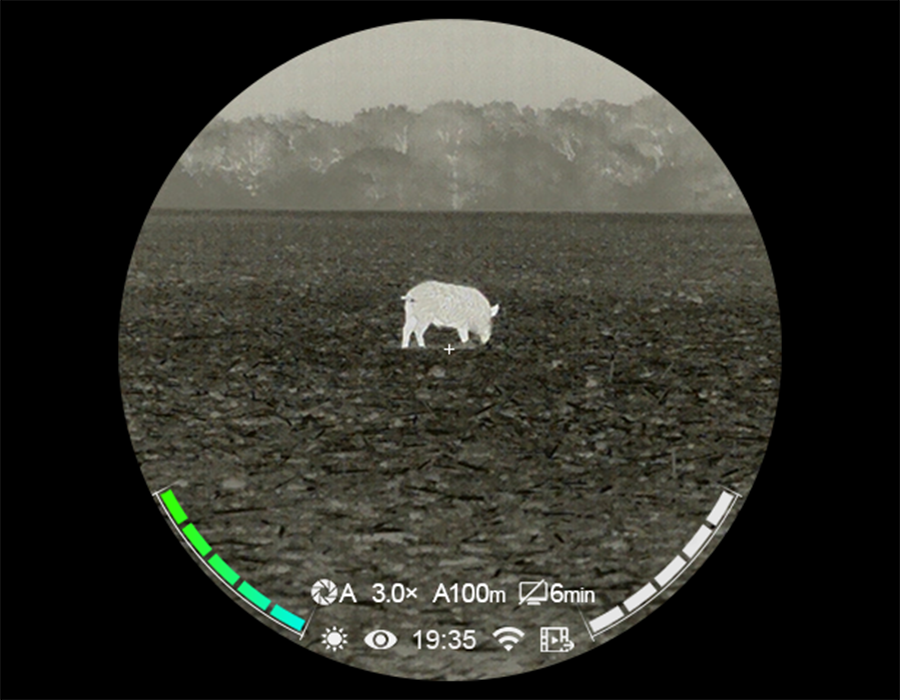 Different view Same Pursuit of Imaging Quality
12um Pixel Pitch
While the others are still staying at 17 um in the thermal sensors, InfiRay is leading the market with 12um, which offers higher resolution and superior imaging. Featuring 12 um high sensitive sensor and Matrix 3 algorithm, TH35 delivers superb and crispy imaging with excellent performance and capacity.
Ultra clear Mode
Ultra Clear Mode is a unique image processing mode for InfiRay to ensure that perfectly clear images are still presented in harsh environments. It' s the image protector also your problem solver while you are stopped in front the various weather situation.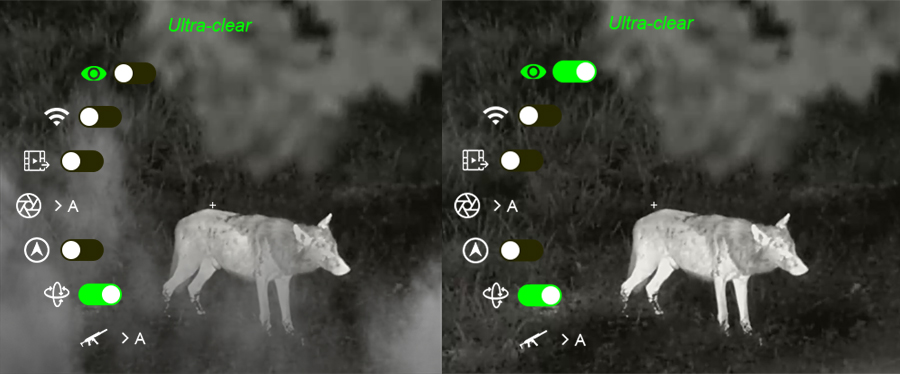 Besides all the efforts for different viewing and clear imaging put in TH35, The advantages of the former Tube series have also been continued and improved on TH35.
Full aluminium housing guarantees the reliability of TH35, the standard 30 mm diameter pipe allows TH35 to be installed on standard 30 mm scope rings with simple operation, high stability.
The shock resistance of TH35 is up to 1000G, which equals 6000J energy and H&HMagnum& 12 gauge.
If you are hunting for a long time, there is no need to worry about the life time. Build-in 2 18650 batteries can keep TH50 work for 8 hours, and with an additional 18500 battery for back up, working time of TH35 will be 11.5 hours.
The storage space of TH35 updated from 16G to 32G, more worth-recording moments can be captured and preserved. No Miss of Precious Moments.
Round Screen, Different View. TH35, the Go-to-choice forWhom treasure tradition and seek for technology and different view!
https://www.infirayoutdoor.com/thermal-imaging-riflescope-tube-th35-series-bolt-in-the-us_p67.html