The reason of great hunting may include several crucial factors, but good optic that gives you acute alert vision and outstanding performance through the wild from day to night can never be outmoded. Carry on above, the night vision optics and scopes are most widely used by nighttime hunters around the world, so with the trend the first digital night rifle scope of brand InfiRay with classic design imitating traditional riflescopes - Tube TD50L is officially released on 4th, November in year 2021.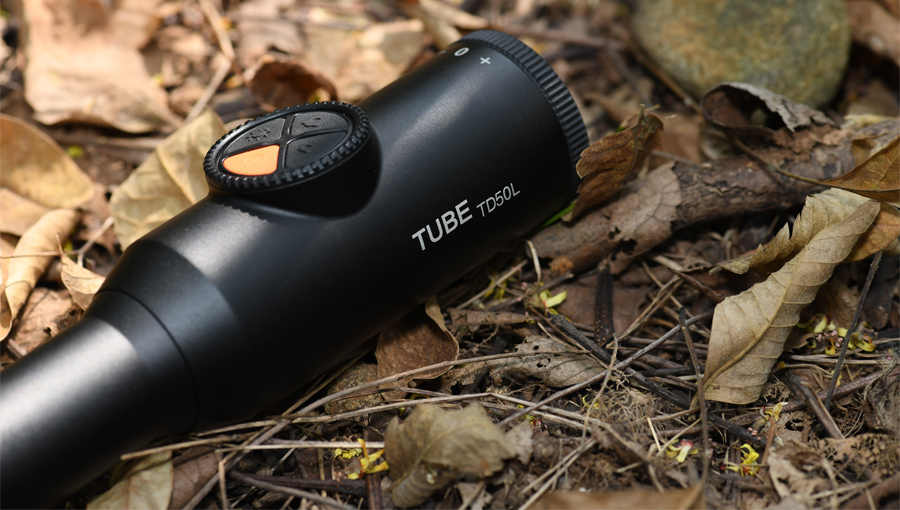 Three key feature phrases can express insightfully what this NV riflescope will be: Impressive NV image quality, exceptional outdoor NV tool and multifunctional options for possibility.
Impressive NV Image Quality
Sensors always offer more sensitive detections in night times than normal optics. That's the technical superiority of development. TD50L has adopted smart CMOS sensor with 1440 resolutions, combined with effective internal night vison algorithm and high resolution displayit ensures crisp image quality and clear night viewing range up to 600 meters. Most importantly, this CMOS sensor still keeps enhanced nighttime sensitivity and performance in ultra-low light environment.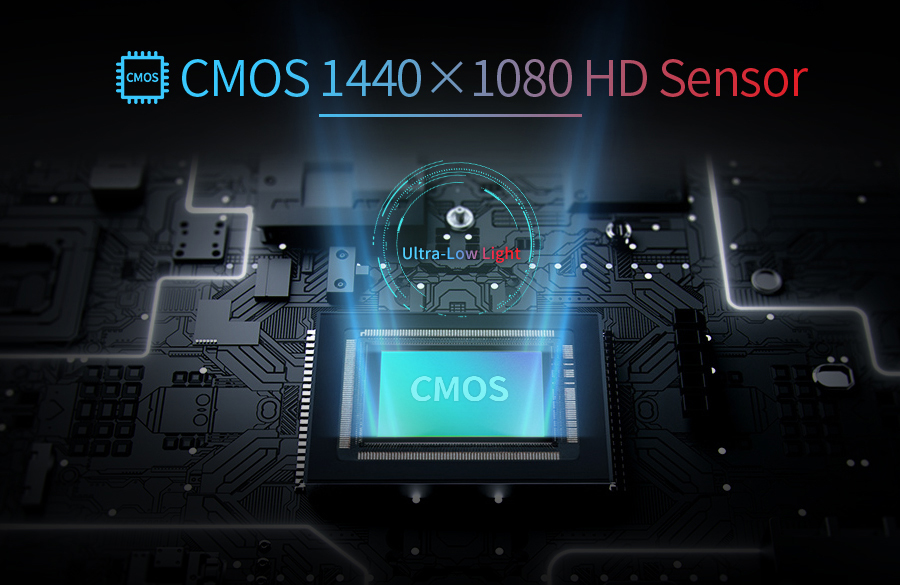 There are two types of IR illuminators for users to choose from in consideration of feedbacks from market and realistic needs during night hunting: 940nm and 850nm spectrum range. The main difference between the two illuminators is the reflection to them from wild animals. With 850nm hunters can reach further viewing during the night, with 940nm you can hunt animals that are sensitive to infrared radiation without frightening them away and keep totally invisible status.
Exceptional outdoor NV tool
With durability and ruggedness TD50L has built the standard.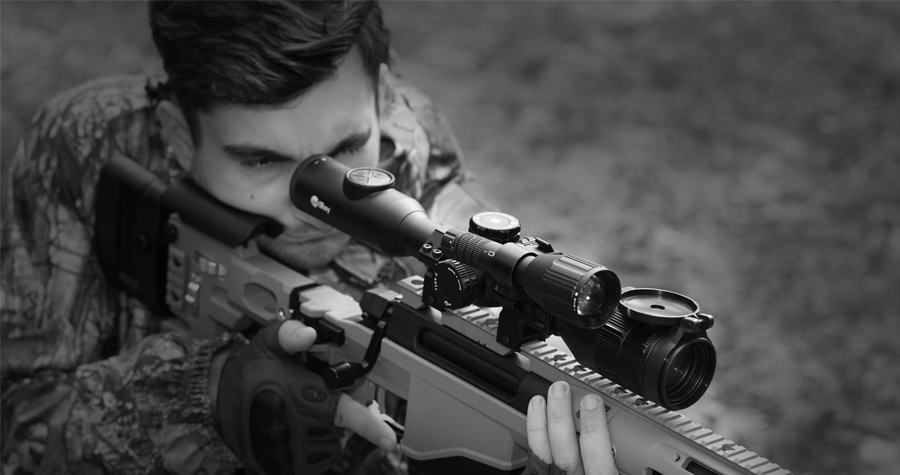 Getting through the protection standard of IP67 which means this riflescope is made by reliable workmanship and fully waterproof and dustproof. It can perfectly survive and stand from the constantly changing complicated outdoor environment, even keep performance from a long-time up to 30 minutes underwater with 1m depth.
Staying with hunting journey the equipment usually needs rugged construction and is capable of being resistant to the ever-changing rusts and shocks from outside. Full-aluminium alloy housing and solid internal construction of TD50L is competent in stopping these inevitable damages from daily use.
The precondition for hunters to operate and try out these NV tools is the enough long battery life to support operations. Built-in 6600 mAh and external replaceable 18650 battery ensures TD50L to offer the sufficient operating time up to 13H which allow hunters to take flexible hunts from day to night.
Multifunctional options for possibility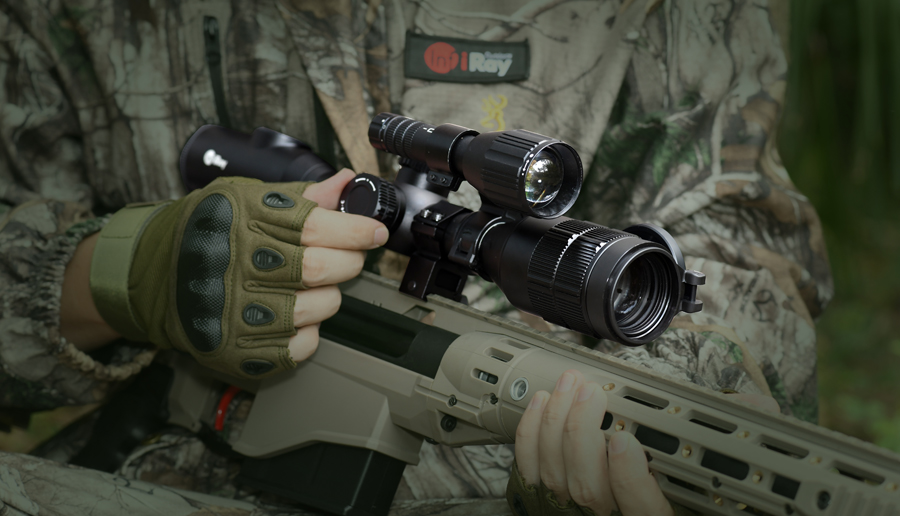 Simple viewing spotter with digital magnification is incongruent with TD50L, besides the fundamental capability hunters are benefited also from his multifunctional options such as video/photo function, continuous digital zoom from 4x to 16x, 6 reticles with color changes and integrated Wi-Fi connection, etc. And the preeminent functional characters of TD50L are:
Standard 30mm-diameter housing body in TD50L is compatible with any 30mm adapter rings which is generally used for traditional riflescope, traditional preference and adapter replacement budget are taken into consideration on this NV riflescope.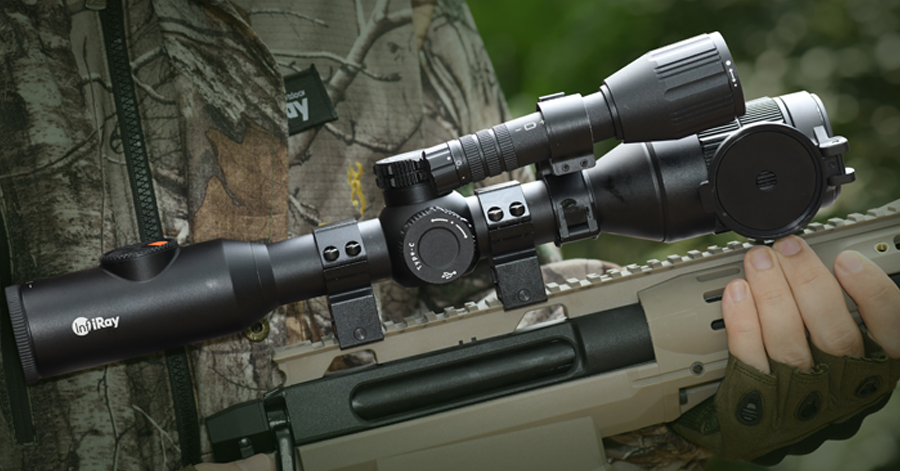 New function is developed inside the TD50L-Freeze Zeroing. The biggest advantage brought by this special function is the flexibility on moving your guns when zeroing and without any influences on the zeroing data that is kept inside of storage.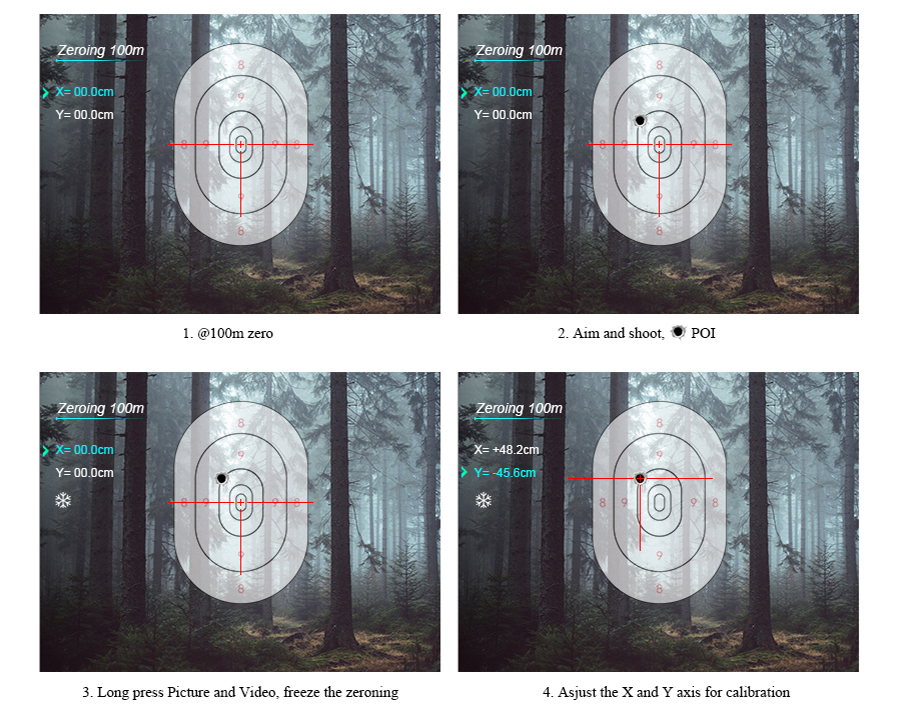 In short, InfiRay TD50L is a full-featured powerful NV riflescope and professional tool and devices for hunters who are geared for all day's hunting. With reliability, ruggedness, visibly clear image quality, multifunctionality and cost-performance make TD50L be worth its name. They are officially available for order and purchase starting from November, detailed information please contact with your local InfiRay distributor and retailer.
Find out more about the InfiRay Outdoor devices by visiting our website or contacting us: